Ruud van Nistelrooy has rubbished speculation claiming that Cristiano Ronaldo is arrogant, with the former Manchester United star giving an insight into life with the prolific striker in their time at Old Trafford together.
Van Nistelrooy played with Ronaldo for three years for the Red Devils, when the Portugal international was just finding his best form.
And as the pair played alongside one another and got to know each other at United, van Nisteloory says while his counterpart could be vain, he was never negative towards his teammates or the team.
"I never saw him as an arrogant guy," he said, report Goal.com. "He was always open to advice and not arrogant at all. He was a great guy in the dressing room. He was really vain, but always in a good mood and making jokes.
"I talked to him like attackers talk among each other. A lot of his individual actions were not necessary and he lacked efficiency. He still had a lot of room for improvement."
Ronaldo was a risky purchase by Sir Alex Ferguson in 2003, with many United fans feeling concerned as the 18 year old at the time was brought in as a long-term replacement for David Beckham.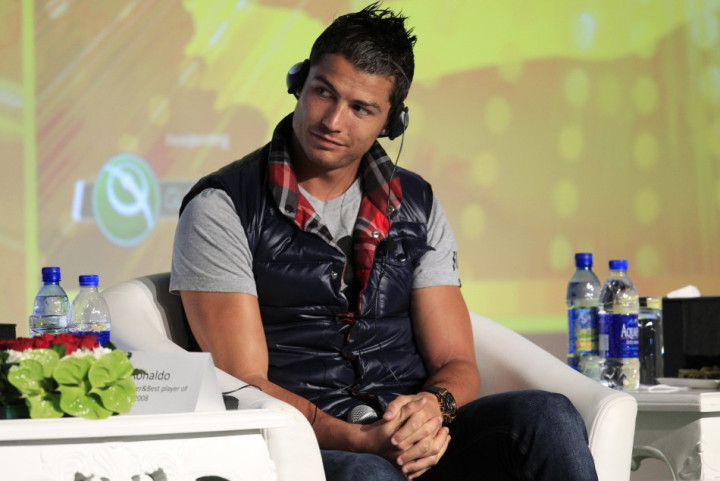 And van Nistelrooy, who left United in 2006 for Real Madrid and played alongside Ronaldo for a year in Spain as well, says his teammate's will to succeed is what set him apart from the rest.
"He worked incredibly hard to become a better player," he explained. "And that's clearly paid off. He really is crazy about the game and always wanted to become the perfect player.
"He's had to work hard to get where he is now. He put in a lot of extra hours after training. And look at where it's got him. He is big, strong, has pace and scores tons of goals. He is a very committed professional."
Ronaldo was an integral part of Madrid's push for the La Liga title last season, though in this campaign he has revealed he is having problems within the side.
The issues have so far been unexplained by teammates or Jose Mourinho, and transfer speculation has suggested the superstar will consider a move away from the Bernabeu in the next transfer window.