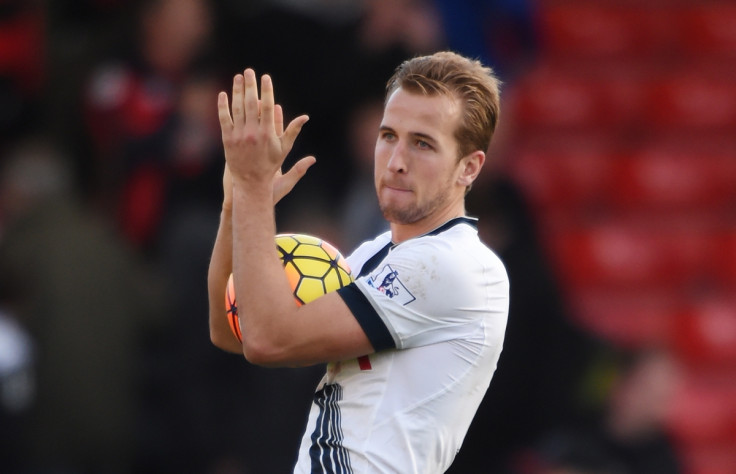 Former Liverpool midfielder Danny Murphy has advised Manchester United in forget about any possibility of signing Harry Kane as he believes the striker will not leave Tottenham Hotspur. The 22-year-old has been on Red Devils' radar and was linked with a move to Old Trafford in the summer, only to see their approach being rejected by the north London club.
According to Manchester Evening News, United will try to land Kane next summer and make a £50m ($75m) bid to secure his signature. Louis van Gaal is looking to bolster his strike force after his players struggled to find the back of the net regularly this season.
Tottenham have sold their star players over the years and the list includes the likes of Gareth Bale, Dimitar Berbatov and Michael Carrick, with the latter two leaving White Hart Lane to join United. Murphy has backed Kane to not leave his current employers as he believes Mauricio Pochettino will build a team around the England international.
"I don't think Harry Kane will be going anywhere... ever. If Spurs keep progressing, he could the player they build the team around. They could break the wage structure for him," Murphy told talkSPORT.
"If they sell Harry Kane in the next couple of years, could you imagine the uproar? He's one of their own, and Tottenham have not sold a player like him. Berbatov was there for a couple of seasons and was gone and Carrick was a Geordie.
"But Kane was brought up as a Tottenham boy, brought through the academy, he supports the club, is a prolific goalscorer and has every attribute to be an England striker of the future. If they sell him, they might as well give up. What's the point if you can't keep Harry Kane?" the former Tottenham man stressed.