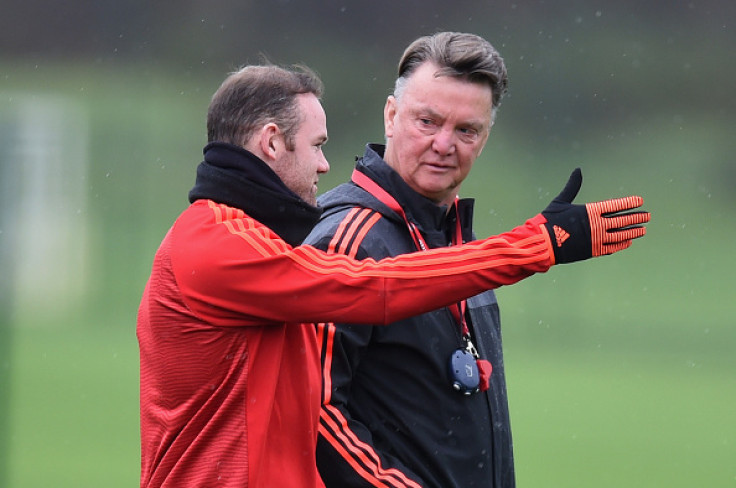 Manchester United manager Louis van Gaal is confident his team will start scoring goals again and has defended his decision over the sale of a number of strikers during his reign at Old Trafford. The Red Devils have netted just seven goals in their last ten matches and will need to score when they face Wolfsburg in the Champions League on Tuesday (8 November) if they are to have a chance to progress to the knockout stages of the elite European competition.
Since the Dutchman's arrival, the club has let go seven forwards including Danny Welbeck, Javier Hernandez, Radamel Falcao, Robin van Persie, and Will Keane among others. James Wilson was the latest departure albeit a temporary one, when he joined Brighton and Hove Albion on loan for the rest of the season. United are left with just two recognised strikers in the squad in Wayne Rooney and Anthony Martial, and with the former currently sidelined by injury, the burden of scoring goals will rest on the young Frenchman's shoulders along with out-of-form winger Memphis Depay, who has also been deployed in the central role this season.
Van Gaal, however, is confident that his team will start scoring goals, as he believes that it is just a matter of finishing the chances that they create during games. He is keen to continue their run in the Champions League, and for his team to complete the job in Germany rather than hope for a favourable result in the game between PSV Eindhoven and CSKA Moscow.
"You never know for sure, but I have the experience as a manager to know the goals will come," Van Gaal said, as quoted by the Manchester Evening News.
"When you're creating chances you will start finishing them. We have that belief, it's just a matter of time, and I hope we can prove that here."
"At this moment, this is the most important match because it's very important for the club to continue in the Champions League and the players want to show their qualities at the highest level," the Dutch manager added.
The former Bayern Munich manager also defended Martial, who has found it difficult to get going following a blistering start to his Old Trafford career following a big money move from AS Monaco in the summer. The 20-year-old forward, who scored three goals in his first two league games, has failed to find the net in his last eight. Van Gaal has defended his record and is confident that he will start scoring once he properly adapts to the pressures of playing for United in the Premier League.
"I think he's very talented, but he's just 20 and we have to give him time. That's always difficult when you're playing for a team like Manchester United, because the expectations are always high," Van Gaal said, as quoted by the Mirror.
"But I'm convinced he will continue to do well and will score at the right moment again. He was exceeding expectations at the start of his career here and I knew that. He doesn't need that pressure to score in every match."