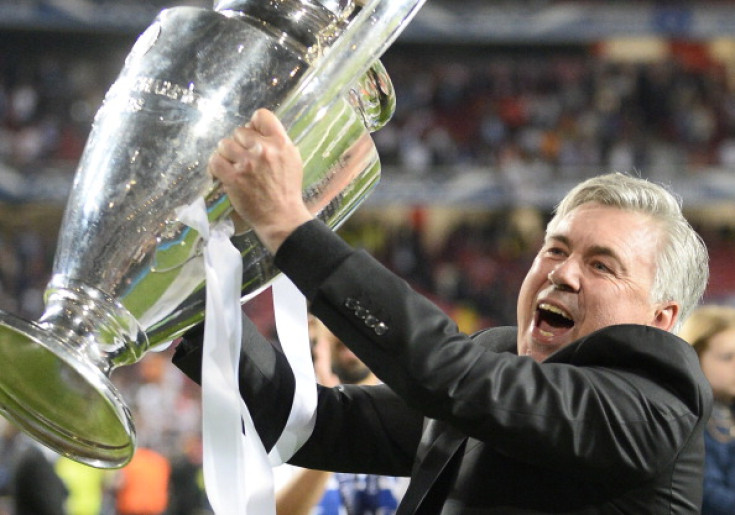 Former Chelsea and Real Madrid coach Carlo Ancelotti has revealed that he is open to the idea of taking the job at Manchester United and admitted that every manager dreams of working at Old Trafford. Louis van Gaal is the current manager at United and will remain on contract until June 2017.
The Italian manager was sacked by Real Madrid at the end of the last season and has not joined any club since. United have struggled to find the back of the net regularly in recent times, which has led to reports suggesting that the Dutchman's position at Old Trafford is under threat.
Ancelotti was one of the candidates to become David Moyes's successor in the summer of 2014 along with Van Gaal. However, he rejected United's approach to continue with Real, only to be sacked a year later.
According to the Manchester Evening News, Ancelotti is one of the candidates to replace the former Barcelona and Bayern Munich boss at Old Trafford. The 56-year-old manager has claimed that he will wait for the right job after admitting his admiration to manage once again in the Premier League.
"Of course, for every manager, they would all think of managing Manchester United," Ancelotti told The Independent. "But I have no regrets about staying at Real because I really enjoyed Madrid. I would like to come back in a club with a good project, but, of course, one that is competitive.
"When I went to PSG, it was a club with a really good project. They were not a club with a tradition like Milan or Madrid, but they wanted to grow and are still on this path now. But, the Premier League is the best in the sense of atmosphere, ambience. It is also competitive, so I would like to come back, especially for the atmosphere," he added.
"I will continue to wait. If I don't find a club with a good project, I can wait. What will I do? Watching games, fishing, all these things. But let us see next summer. I will not take a job in mid-season, but I would like to work again next summer."
The Italian also admitted that he could return to Chelsea after denying Liverpool's approach. Another name linked with the job at United is Bayern Munich manager Pep Guardiola, who is also wanted by their local rivals Manchester City. According to The Express, the former Barcelona boss is ready to snub the Cityzens to become Van Gaal's successor.