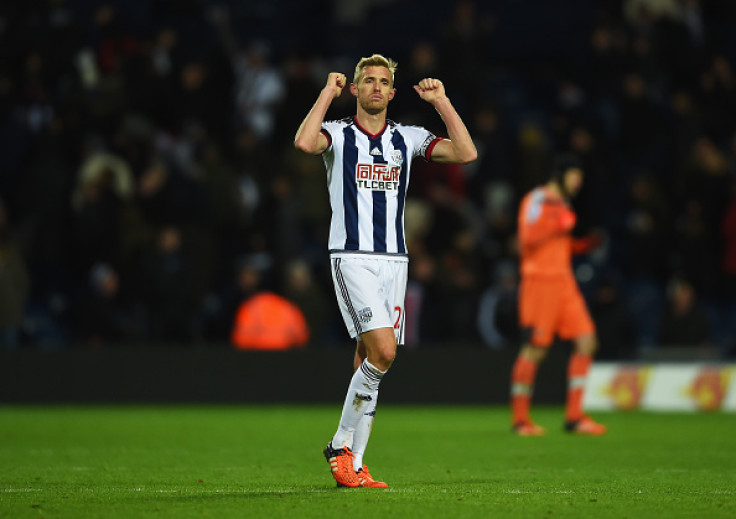 Former Manchester United midfielder Darren Fletcher has admitted that he knew that his 'time was up' at Old Trafford following the arrival of Louis van Gaal last summer. The midfielder joined West Bromwich Albion during the 2015 January transfer window and believes he made the right decision, as he cannot imagine a better place he would rather be.
The 33-year-old midfielder made 342 appearances for the Red Devils during a 12-year spell with the club and was one of former manager Sir Alex Ferguson's favourites. The midfielder, who made three appearances in the first three games of the Dutchman's reign, fell out of favour following the arrivals of Ander Herrera and Daley Blind. He made just one appearance after that, which prompted the midfielder to look for a move elsewhere. He joined Tony Pulis' side in January on a free transfer and has been a regular for the Baggies since the second half of last season.
Fletcher, who was also linked with moves to West Ham United and Valencia, believes he made the right choice to move to the Hawthorns and is grateful to be playing on a regular basis after a debilitating ulcerative colitis illness had sidelined him for over two years. The midfielder admits that it would have been hard to leave the 20-time English champions had Ferguson still been in charge, but believes it was the right time to depart as his chances under Van Gaal looked slim.
"I knew my time was up. It would have been harder to leave if Sir Alex was still there, but the club had moved on," Fletcher told Sky Sports.
"I enjoyed my time under Louis van Gaal and I learnt a lot, but it never happened for me under him."
"It means a lot just to be playing and maybe even more from a health point of view that I've barely missed a training session since I've been here. From day one it's felt right. I can't imagine myself anywhere else," the Scotland international added.