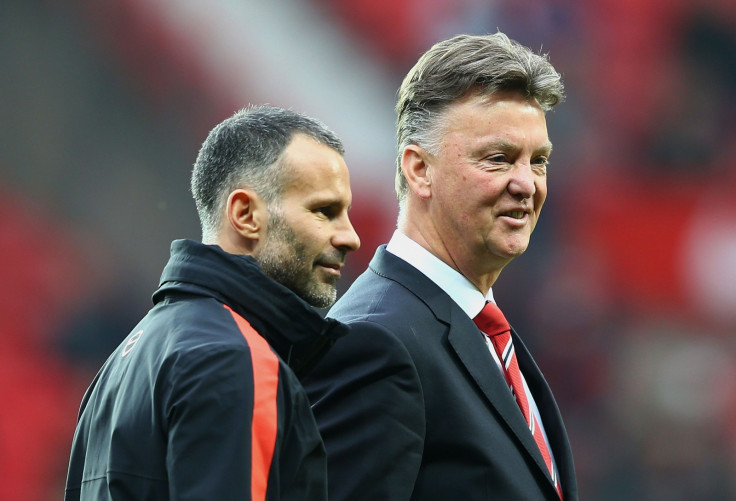 Manchester United legend David Beckham wants his former teammate Ryan Giggs to replace Louis van Gaal at Old Trafford. The former midfielder believes the current Red Devils' assistant manager is the "perfect" candidate to replace the Dutchman.
The United manager's contract will run out at the end of the next season and he has earlier confirmed this will be his last management job. Giggs had a successful career as a player at the club, which includes 13 league titles and two Champions League winners' medals.
Beckham and Giggs both played under the guidance of Sir Alex Ferguson. The former Real Madrid and LA Galaxy star believes the time is right for the Welshman to replace Van Gaal as the next United manager.
"He's [Giggs] manager material. He's got that streak that runs through him that you need to be a top manager," Beckham told talkSPORT.
"He has learnt from Sir Alex Ferguson over the years, he is learning from Van Gaal now. He is taking his time, doing all the right things, and without a doubt all Man United fans would like to see Giggsy, at some point, be manager of Manchester United."
"To have played for the club the amount he has and have that appreciation and understanding of how Manchester United is, he would be perfect at some point to step in."
United have enjoyed a great start to the 2015/16 season, losing only two matches in all competitions (one in the league and one in the Champions League). Beckham believes his former club can win silverware if they continue their current form for the rest of the season.
"Only time can tell on how good the season can be I think. At the moment, we're going through a very good time with players performing at the right times, so if that continues I think the season will be very successful," the United legend is quoted as saying by the Evening Standard.
"But we've got a lot of young players finding their way, but doing great jobs, and I think the manager, and obviously Ryan Giggs in there as well, it's an important time but I think it's a good time at the moment."