Manchester United: Vicente Del Bosque says nobody likes Victor Valdes situation under Louis van Gaal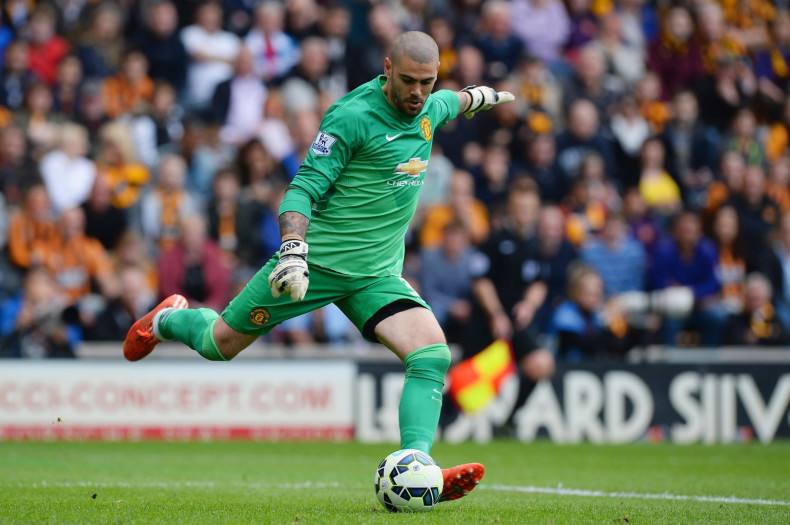 Spain manager Vicente Del Bosque has admitted his unhappiness with the Victor Valdes situation at Manchester United. Del Bosque has left the former Barcelona goalie out of his squad yet again over the player's freeze-out under Louis van Gaal.
The Dutch boss has admitted Valdes is not in his plans due to a refusal to play with the Under-21 side last season. The Spaniard was expected to leave the club during the summer transfer window, but a move to Turkish outfit Besiktas collapsed, leaving him in limbo.
The Daily Mail recently reported that the Old Trafford side are ready to end the situation by terminating the player's contract – but only if he agrees to leave the Premier League, after he was linked with both Liverpool and Chelsea.
Asked about the keeper during a press conference ahead of the Euro 2016 qualifying games against Luxembourg and Ukraine, Del Bosque was quoted as saying by AS: "Nobody likes this uncomfortable situation."
Last month Del Bosque admitted he was even tempted to call Valdes up to his squad just to offer support over his United situation – having being part of Spain's successes in both the 2010 World Cup and the 2012 European Championship, before missing the 2014 World Cup due to an injury.
"We have been very close to bringing Valdes back to the national team. It was a moment when I think it would have been good for him to be with us again. I regret not having included him in the squad," Del Bosque said to La Sexta.
"Why not don't bring in and help a guy who has been very good for the Spanish national team? I know that the national team is not a charity but maybe Valdes needed a boost, support, and and in the end we didn't give it to him. Maybe we been cowards to not do it. I think we have to have feelings and humanity. "
Valdes, meanwhile, has posted a instragam picture to once against thank Manchester United fans for their support during such a difficult time.