Follow today's transfer news live as it happens here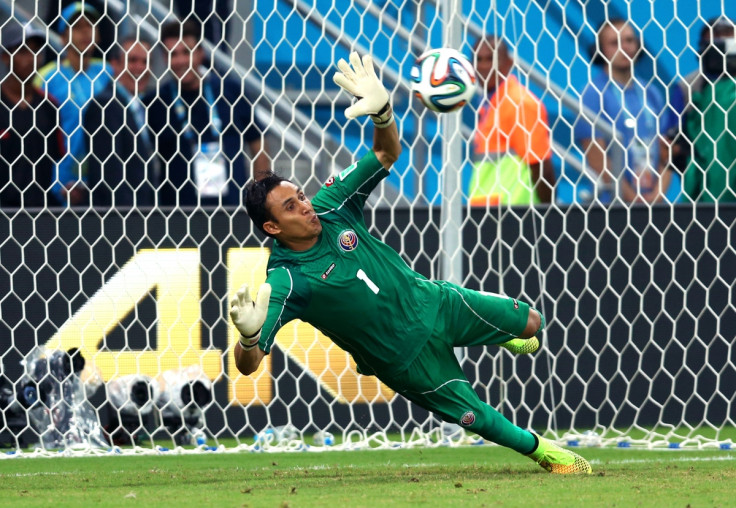 Real Madrid and Manchester United are close to reaching a £25.4m agreement for David De Gea but the future of Keylor Navas is currently holding up the final deal. Spanish newspaper AS claimed that the Costa Rica international has the "key" in the negotiations as he is not likely to leave the Santiago Bernabeu but with Kiko Casilla also in the ranks someone need to leave to make space for the United star. The clubs are working to find a solution before the end of the Spanish transfer window on 31 August.
The Costa Rica international moved to the La Liga giants in the summer of 2014 after Real Madrid met his £8m ($13m) release clause with Levante following his impressive performances at the World Cup in Brazil. Having back up Iker Casillas under Carlo Ancelotti last season, Rafa Benitez handed him the number one role during the first two La Liga games of the new campaign with the keeper responding with two impressive displays, getting two clean sheets and saving a penalty in the 5-0 victory over Betis last weekend.
But his situation at the club has still being under scrutiny amid the potential arrival of De Gea and the signing of Casilla from Espanyol earlier this summer. The keeper was indeed expected to join the Costa Rica side on Monday morning but according to AS delayed the trip to find out where his future lies before joining his national team.
AS claims that Navas is not keen on leaving the Santiago Bernabeu after having received the support of his fans during the victory over Betis. Some, meanwhile, have suggested in recent weeks that Real Madrid may offer Navas as part of De Gea deal to reduce the final fee by providing van Gaal a much needed back-up for Sergio Romero.
The Dutch boss, meanwhile, claimed earlier in August De Gea would not be leaving the club at any price. But after he decided to leave the Spaniard out of the squad during the four first Premier League games of the campaign and as well the Champions League playoff, he refused to confirm his staying when asked about the keeper's future on 30 August.
"I don't know. We have to wait and see but I don't want to interfere," the Manchester Unitd boss was quoted by Sky Sports, following the defeat against Swansea. "As a manager we have divided our tasks and the task is for Ed Woodward (United chief executive) and not for me. You can ask all the players but you have to wait and see until Manchester United make an announcement, or the club where he is going to make an announcement. Otherwise he stays. But we have coped with the situation by buying Romero. That is what we have done as a club to settle that issue. We have done it well."