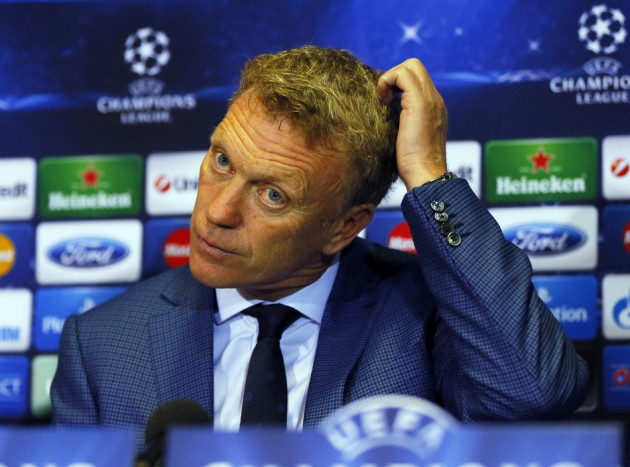 Manchester United's worst start to a season in 24 years is a direct result of David Moyes' rotation policy, according to Shakhtar Donetsk coach Mircea Lucescu.
The Premier League champions are preparing for a potentially troubling evening against the Ukrainian champions having lost their last two league games in what has been a testing period for the club and their new manager.
The scrutiny that followed Moyes during his attempts to bring new players to the club during the summer has persisted following the closure of the transfer window, with questions now being asked of his selection choices.
Lucescu, a veteran of the Champions League compared to Moyes who will be taking charge of a group game for just the second time, believes the United boss should be afforded time to get things right, but suggests his side can take advantage of the problems created by squad rotation, an aspect of the game the Scot did not have to deal with while in charge of Everton.
"There will always be a change of philosophy under a new coach and every coach needs time to work in a proper way," Lucescu said.
"This is why David Moyes is facing difficulties at this stage. But we have analysed the United games and of course we noticed there are always changes in the squad, maybe four or five [in each game.]
"This rotation means the links between the players can be affected and I think turnover can cause a lot of problems sometimes. We have also discovered that here. The other big teams in the English championship such as Chelsea, Liverpool and Arsenal are not rotating the team as much as United and maybe that is a factor.
"We know the work of Mr Moyes from Everton though, and he is one of the strongest coaches in the Premier League. He needs time to work with his players and let's hope the team finds a good pattern, after tomorrow night."
United got their Champions League campaign off to a bright start with a 4-2 victory over Bayer Leverkusen in game week one.