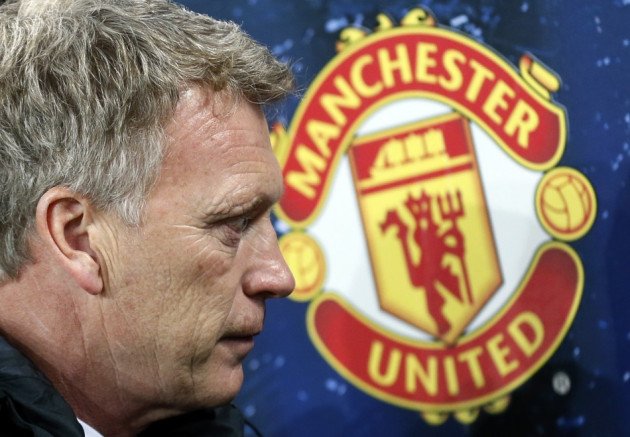 Manchester United manager David was spotted at the Vicente Calderon last night watching over a potential opponent later on in the Champions League in Atletico Madrid, and perhaps a potential recruit in 21-year-old midfielder Koke.
Atletico beat Porto 2-0 having already won their group, but much of the focus the following morning was on how the talented Spaniard would respond to the Scot's visit to the Spanish capital. But no sooner had Moyes stepped off the plane back in Manchester did Koke shrug off suggestions he was the focus of the United's manager's attention.
"I didn't know [Moyes] was here," Koke told Canal+ after the game. "I'm not worried, I renewed my contract this summer."
So if not Koke, who was Moyes in attendance to cast an eye over? IBTimes UK considers the possibilities.
Steven Defour - Porto
Not too long ago, not a day would go by without Steven Defour's name being mentioned in the same sentence as Manchester United. Before Belgian internationals became in the must have accessory for Premier League sides, Sir Alex Ferguson was keen on the industrious midfielder, who even received a 'Get Well Soon' card from the fiery Scotsman after breaking his foot in 2009.
Nearly five years on from that and with Ferguson out of the equation, there is another man at Old Trafford who harboured desires of bringing him to the Premier League. A year after signing Fellaini, Moyes attempted to partner him with his compatriot Defour at Goodison Park. Only Everton's financial limitations stopped the move from happening. Was the United boss tempted to have another look?
Oliver Torres - Atletico Madrid
One of the brightest young prodigies in the Atletico side and indeed Spain, Oliver Torres' reputation has inevitably led to a number of managers from across the continent wishfully glancing his way, with Sir Alex Ferguson one of those last season. But the Spain Under-2 1 international is in no rush to go anywhere other than upwards with Atletico.
"I have had a chance to leave before and I have not done so because my dream has always been to stay here and be a success with Atletico Madrid," Torres said last year, and he is unlikely to have changed his mind since then.
It took the 19-year-old just 12 seconds to score his first goal after being handed his first start for Atletico in October and those around the club, including Spain's all-time leading goal scorer David Villa, expect grand things from the playmaker. If Torres was the subject of Moyes' visit to Spain, it was most likely a wasted trip.
Eliaquim Mangala - Porto
Midfield may be United's primary concern in the upcoming transfer windows, but given the waning powers of Rio Ferdinand and Nemanja Vidic an addition at centre half is not beyond the realms of possibility. Mangala has frequently found himself linked with a move to Old Trafford with Jose Mourinho also keen on the France international, but a release clause of £42.4m which Porto refuse to negotiate on has proven to be problematic for the Premier League duo.
The 22-year-old enjoyed his breakthrough season at Porto last campaign and is now the bedrock of the club's defence alongside Nicolas Otamendi and a move to bigger and better things - with respect to Porto - is surely on the horizon.
Fernando - Porto
Portuguese publication A Bola suggested earlier in the season the Brazilian-born Fernando will leave Porto in January should his side fail to qualify for the knock out stages of the Champions League. Defeat to Diego Simeone's side on Wednesday confirmed that. Out of contract next summer, Fernando would represent a relatively cheap piece of business and at 26 years of age, the midfielder will likely grasp any chance to test himself at a higher level. Everton had lined Fernando up as their replacement for Marouane Fellaini last August until the move fell through. It would represent quite of a strange turn of events if he were to line up alongside the Belgian in United's midfield.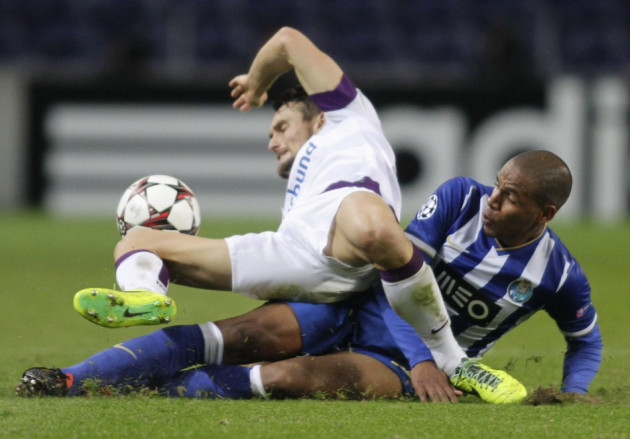 Arda Turan - Atletico Madrid
The powerful Turkish winger equally adept at playing behind the striker remains an integral part of Atletico's vibrant attack, but his agent is no stranger to openly discussing moves to the Premier League for his client. Ahmet Bulut, the Turkey international's outspoken representative, exclaimed earlier this year that both United and Liverpool have made contact with him over a possible move, with the opportunity to play in the Premier League seemingly high on Turan's wish list.
A release clause of £33m is a princely sum for any club wanting to prise the Atletico man away from the Spanish capital and with United's priorities firmly focuses on central midfield, Old Trafford is unlikely to be his next destination.