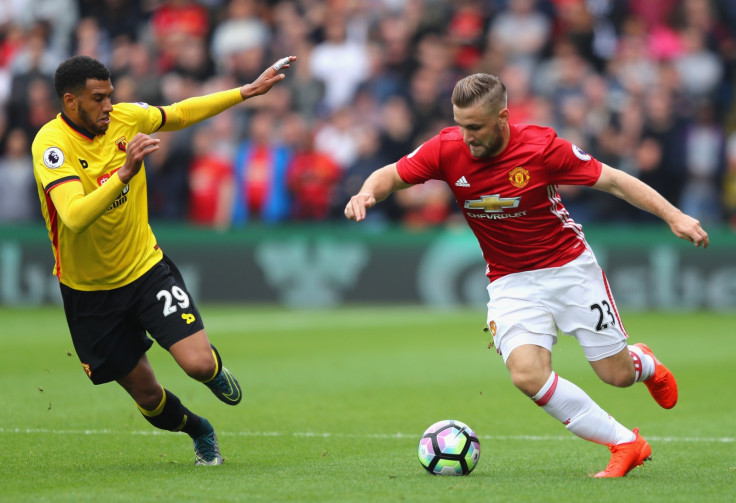 Manchester United legend Gary Neville has warned Luke Shaw that the Old Trafford club "doesn't take prisoners". Shaw's long-term future with the Reds has been thrown into doubt after Jose Mourinho expressed his frustration at the defender's late withdrawl from their game against Swansea City.
The England international told Mourinho on the morning of the match at the Liberty Stadium that he was not fit for selection. The outspoken Portuguese took aim at his injured stars after United's 3-1 win against Swansea, suggesting they should be more willing to play through the pain barrier.
"There is a difference between the brave that want to be there at any cost and the ones that a little pain can make a difference," the United boss told Sky Sports. "Great people, not just football people – great sportspeople – many, many times they play without being 100%. For the team you have to do anything, that is my way of thinking."
And now Neville has warned Shaw – who suffered a double leg fracture while playing for United in 2015 – that he must toughen up in order to enjoy a prolonged career with the club. "He is young, has moved away from Southampton, and he needs to mature physically and mentally," Neville – who previously served as Shaw's coach with England – told Sky Sports of the United left-back.
"He is such a huge talent but obviously has had injury problems and is not over them from a mental point of view and he needs to work on that. He is a young person with big expectation, but he is now in the spotlight at a big club, and Manchester United doesn't take prisoners.
"Jose Mourinho won't either because it will be him or the players that are going to survive and he doesn't work on the theory it will be the players. Jose is looking to make his name at Manchester United and he has to make sure he has the players alongside him he wants."