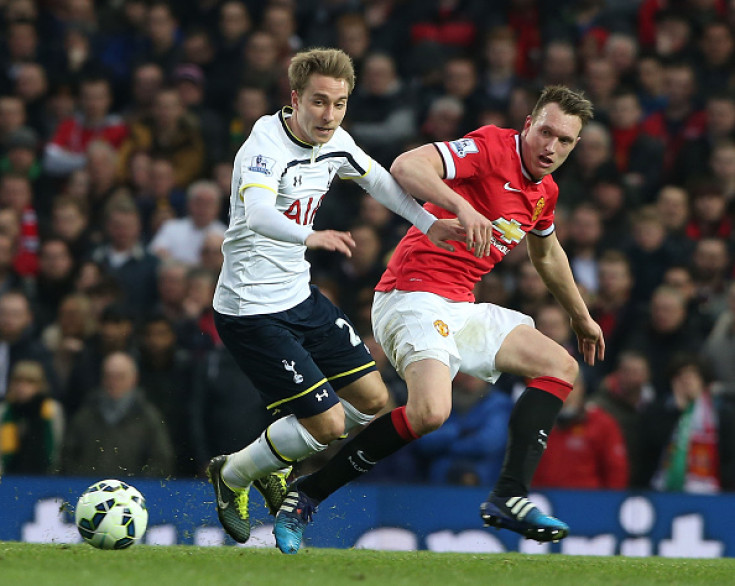 Manchester United defender Phil Jones is set to agree to an extension on his current contract with the club, according to the Daily Mail.
A deal has been struck at around £80,000 ($126,259)-a-week for the defender, which should be completed by the end of the week. Jones is known for his ability to play across different positions in defence and in midfield, where he is used as a screen in front of the back four.
Jones was recently criticised by club legend Paul Scholes who stated that he was not capable of playing at centre-back for his lack of intelligence and should try to strengthen his presence in other areas of the field.
"I just think at centre-back, when he is playing against clever forwards, he tends to get dragged out of position quite easily," Scholes told ITV.
"At right-back you still need to be clever positionally but I think he can use his pace and power and he hasn't got a bad delivery either.
"When he first came to Manchester United he was a right-back, he played right-back all the time. He has got strength and power and he can get up and down the pitch. I just think at centre-half he is not quite clever enough to do it," he added.
The England international had only a year left on his current contract and concerns were being raised over his long term future at the club. However, with United likely to sign a right-back and a defender in the summer, his appearances for the first team is likely to take a massive hit, with both Chris Smalling and Jonny Evans ahead of him in the pecking order.
However, Smalling is optimistic about their chances and insists that they can fill in the gap left by the departure of Rio Ferdinand and Nemanja Vidic.
"I think we [Jones and I] have proven we can fill the gap. It's one where it just builds over time and we've had our chance this season and now it is all about building on that next season," he said.