Manchester United's summer transfer policy remains under scrutiny amid an increasingly familiar injury crisis but it is worth remembering things could have been worse had they pushed two more deals over the line.
Louis van Gaal will be without all four of his first-choice centre halves for the visit of Crystal Palace on Saturday. It's a development that for the umpteenth time this season has raised the question as to why the club did not do more to address the gaping chasm at the heart of defence left by the departure of Nemanja Vidic and Rio Ferdinand.
While Borussia Dortmund rock Mats Hummels was the fans' choice, United's pursuit of former Arsenal skipper Thomas Vermaelen appeared to be van Gaal's. While the Belgian's ability to bring the ball out of defence with confidence suggested he would be a good fit for van Gaal's United, his decline over the last two years, exacerbated by injury, suggested the cons greatly outweighed the pros.
Vermaelen would eventually join Barcelona and in hindsight, it appears Arsene Wenger saved his United counterpart a great deal of stress by blocking the defender's move to Old Trafford. The 28-year-old is yet to play for his new club following his £10m move and perhaps most worryingly, no one at the Nou Camp appears comfortable in predicting when he will be able to do so.
His career so far in a Barcelona shirt has amounted to 63 minutes for Barcelona's B team in a friendly against Indonesia's Under-19s in September. The former Ajax defender seldom trains with the first team as he looks to rediscover full fitness, with Luis Enrique recently admitting his recovery "isn't going as well as we'd hoped."
Would Vermaelen have enjoyed a better time of it at Old Trafford? It's doubtful. For the endless string of knocks and setbacks that have undermined United's season, the prospect of Vermaelen propping up a spot in the treatment room so frequently visited by Jonny Evans, Phil Jones and Chris Smalling would have driven some fans over the edge.
Not a day went by during those post-World Cup weeks when Arturo Vidal wasn't being touted to complete his move to Old Trafford. A physical powerhouse and an indisputable leader on the pitch, the Chile international appeared to be the perfect candidate to fill the void in United's midfield that has gaped for years.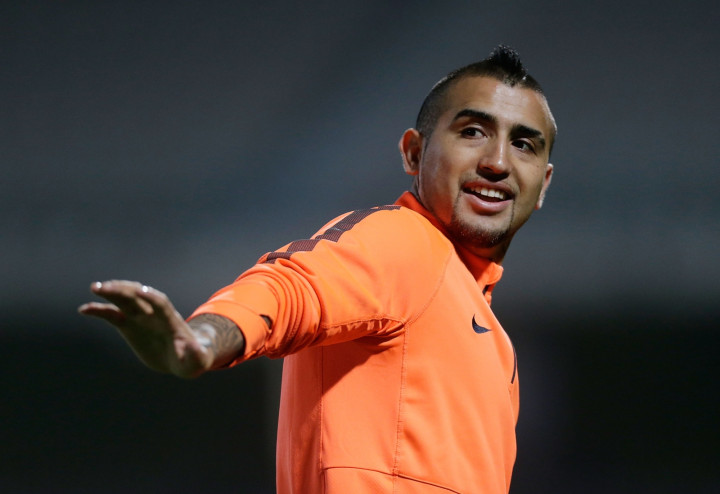 Amid the constant stream of speculation, one particular interview with Vidal's national team manager Jorge Sampaoli stood out. The Chile boss claimed United had made a £47.5m offer for the Juventus midfielder; the only drawback was that van Gaal was waiting to learn the extent of the knee problems which had forced the player to go under the knife weeks before the World Cup.
Those fears would appear to have been justified. Vidal underwent surgery on his right knee to address a meniscus problem in early May, just shy of a month before the beginning of Chile's World Cup campaign. When he played, Vidal was his buccaneering self, despite only operating at "30 or 40 percent" of his usual level, according to his manager.
Almost six months after his operation, Juventus CEO Giuseppe Marotta still believes the midfielder is struggling to rediscover his best form and his prime physical condition. Despite contributing three goals in eight games, his performances have lacked the intensity Bianconeri fans have previously become accustomed to, owing to the injury and off-field issues.
Vidal's slow return to full fitness is understandable, and for reigning Serie A champions Juventus, a problem they are equipped to cope with. Had he joined United in a move that would likely have seen their summer spending break the £200m barrier, the combination of a World Cup hangover, his battle for long-term fitness after surgery and the sizeable task of lifting a recovering Manchester United may have been too demanding. For his sake and the club's, perhaps this move was best left for another day.