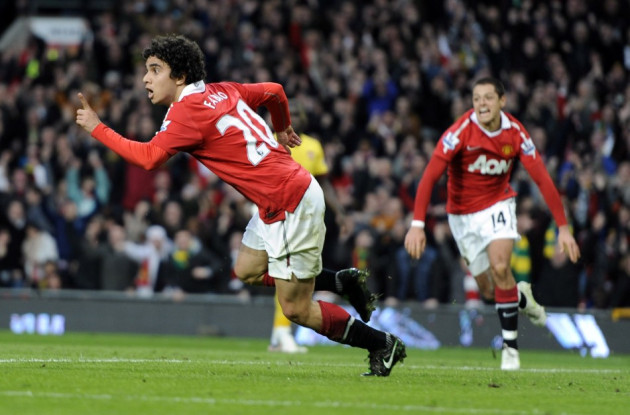 Manchester United defender Fabio da Siva has given a clear indication he is looking to leave the club as soon as January having failed to earn regular first team opportunities at Old Trafford.
While his twin brother Rafael has gone on to make the right back slot in United's XI his own, Fabio is has struggled to impose himself upon David Moyes' first team plans.
The 23-year-old started for United in the Champions League final against Barcelona just two years ago but has managed just one appearance under his new manager this season..
The Brazilian has seen Alexander Buttner preferred as Patrice Evra's understudy so far this campaign and Fabio admits he will have to seriously consider a future away from the club with a return to Fluminense, the club he and his brother left for Old Trafford five years ago, a preferred option should things not change.
"I don't know man. I think the time has come and maybe in the next window or even next season, I might leave. There are good possibilities," Fabio told ESPN Brasil, translated by United blog The People's Person.
"I'm looking for other clubs. There's nothing certain, we'll leave it for later.
"I want to be happy man. I want to play to be happy, I want to be close to my family. I may go back to Brazil, or maybe not. "I'm checking with my manager to see what is the best for me.
"The affection I have for Fluminense is very big, for sure. I played there for seven years and certainly if I have to go back to Fluminense I'm going back with great pride because I have a special affection for them."
Fabio found himself sent out on loan to Harry Redknapp's Queens Park Rangers side last season and despite the club suffering relegation to the Championship, the United man provided an impressive account fof himself in a much changed environment.
His season away from Manchester would appear to have done little to boost his standing in the squad, however, having made just a single appearance against Crystal Palace. The full back has failed to even make the bench in any of United's Premier League games since that win at Old Trafford, throwing his long term future at the club into further doubt.