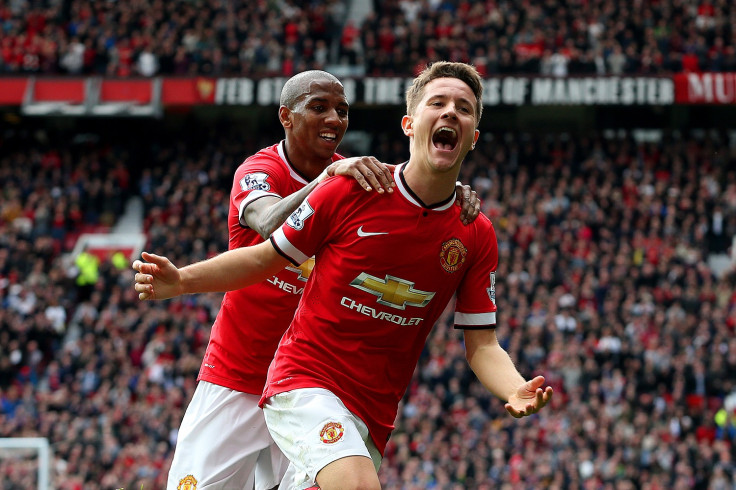 Manchester United never replaced Paul Scholes and have been searching for a similar midfield artisan ever since the Old Trafford great hung his boots up for the second time in May 2013.
Coaxed out of retirement by Sir Alex Ferguson - in an FA Cup clash at Manchester City, of all sides - Scholes re-emerged as United's heartbeat-in-chief.
By the time he really did call time on his illustrious playing career, Paul Pogba was supposed be pulling strings in United's midfield.
But after the precocious Frenchman attempted to challenge Fergie in 2012, there was only going to be one victor and Pogba was duly packed off to Juventus.
Back in 2007, when Scholes's goal return had diminished to seven the previous season, Fergie lavished £20m on a free-scoring Brazilian called Anderson. Fast forward eight years and the former England international's heir apparent is struggling for breath back in his native league.
Nick Powell, on loan at relegation-threatened Leicester City, is unlikely to ever pull on a United shirt again, and for all his qualities, Michael Carrick is not a swashbuckling centre midfielder in the mould of Steven Gerrard, Frank Lampard or Scholes of old. He's the cerebral quarterback the latter was during his twilight days.
So Ander Herrera's performance on 4 April in United's 3-1 win over Aston Villa was a welcome dose of nostalgia for the Old Trafford faithful. And a timely one.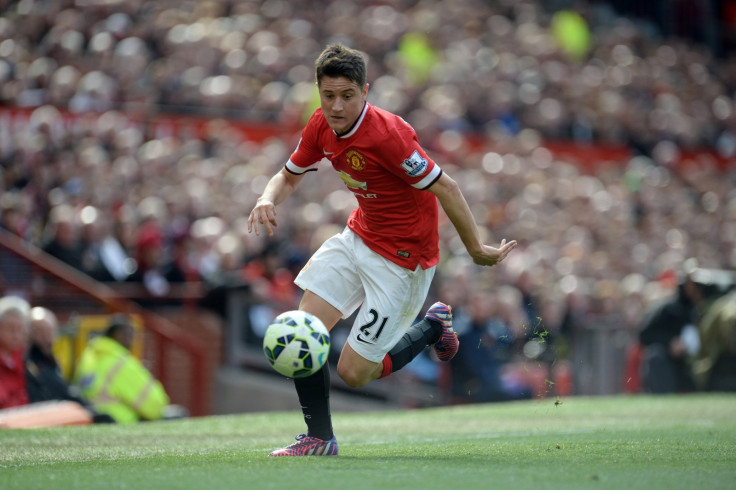 United pulled out of signing the 25-year-old in the summer of 2013 after reportedly baulking at his £32m buy-out clause. He signed a year later, with Van Gaal sanctioning the move from Brazil where he was with the Dutch World Cup squad.
But Herrera struggled to impose himself on the new manger's "philosophy", even though fans were buoyed by his early energetic performances and eye for goal. That has now changed and his performance against Villa was Scholes-esque in its impact.
How many times have United fans seen the ball trickling towards the edge of the box and dreamt it was Scholes running on to it?
Both of Herrera's goals against Villa - the first, a left-footed, far-post drive, the second a controlled pass into the corner from the edge of the penalty area - had the hallmarks of the Ginger maestro, as did the Spaniard's tenacity and incisive passing.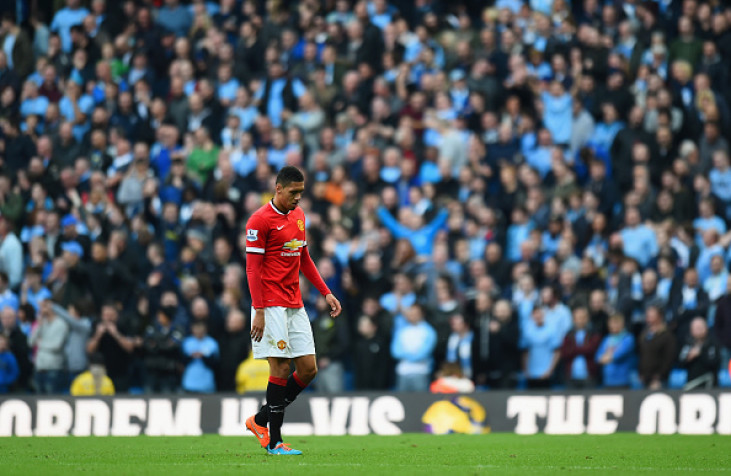 The axis he has formed with Carrick and close friend Juan Mata might lack the aggressive authority of Scholes's with Roy Keane but there's is one of guile, control, and in Herrera, the willingness to run with, track and chase the ball.
These are the qualities Herrera and United will need on 12 April when City look to get their league campaign back on track following the champions' 2-1 humbling against Crystal Palace.
Van Gaal mischievously warned City his side are looking to topple them and Arsenal for second place, not just Champions League qualification.
In the reverse fixture back in November 2014, United were unlucky to lose 1-0 despite being reduced to 10 men after Chris Smalling's sending off in the first half.
Herrera observed that match from the substitutes' bench as United struggled to make a decisive breakthrough but his upsurge means Van Gaal will turn to him to harangue and harness attacks and plunge their great rivals into even greater turmoil.