Manchester United defender Rio Ferdinand has been charged with improper conduct by the FA, in the matter of an allegedly racial tweet sent to former England team mate Ashley Cole.
"The allegation is that the player acted in a way which was improper and/or bought the game into disrepute by making comments which included a reference to ethnic origin and/or colour and/or race," the FA said in its statement.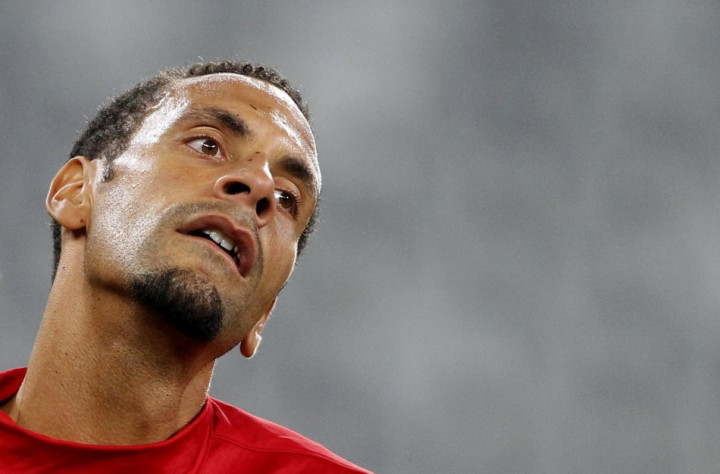 In the tweet Ferdinand referred to Cole as "choc ice" - which, literally translated, means "black on the outside and white inside". The tweet itself was believed to be a reaction to Cole's testifying on the behalf of Chelsea team mate John Terry, at the latter's racism hearing. Terry was on trial for allegedly racially abusing Ferdinand's younger brother, QPR defender Anton Ferdinand. Terry has since been cleared of all charges but he too faces a FA hearing.
After the storm broke Ferdinand tried to defend himself by tweeting: "What I said yesterday is not a racist term. It's a type of slang/term used by many for someone who is being fake. So there."
Meanwhile, in other Manchester United news, Sir Alex Ferguson has voiced his desire to get his team off to a flying start, as teams close in on the start of the 2012/13 Premier League. The Red Devils travel to Goodison Park to play Everton in their opening fixture, on 20 August.
"The Monday night start doesn't bother me," Ferguson said to the club's official Web site, "That's not a big factor. The fact it's Everton away holds much more weight. It's a tough fixture and we've not found it easy there in recent years, despite some good results. We can't complain, though. We had a tough start last season, too. We played Tottenham, Arsenal and Chelsea very early and ended up getting off to a flyer. We'll be aiming to do the same this year."
United won six of their first seven league games last season, thumping rivals Arsenal 8-2 in that period. Ferguson will settle for that kind of start.