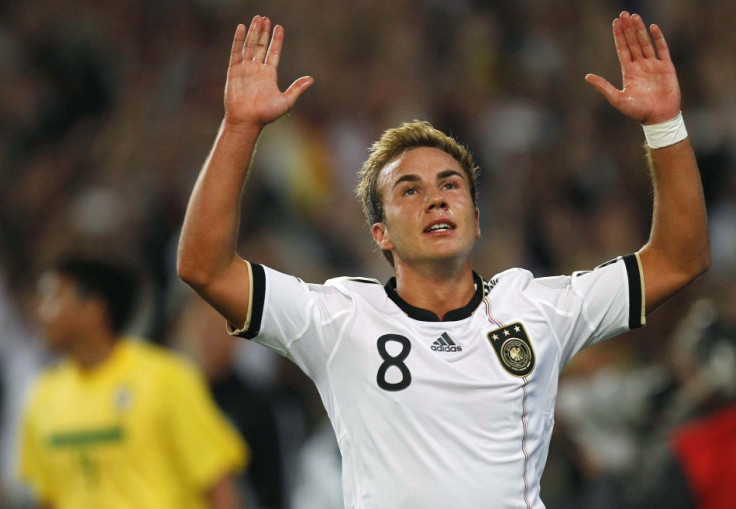 Mario Goetze has emerged as Manchester United's primary transfer target, after Sir Alex Ferguson ended his interest in Wesley Sneijder.
Ferguson had targeted the Inter Milan midfielder as a replacement for the retired Paul Scholes, but broke off his pursuit over the player's £200,000-a-week wage demands.
The United manager has instead turned his focus to Borussia Dortmund midfielder Goetze, according to the Sunday Express.
The 19-year-old has already established himself in the German national side and impressed during Germany's 3-2 victory over Brazil in Stuttgart last week, where he scored his first international goal.
Ferguson has already spent over £50m this summer on David de Gea, Phil Jones and Ashley Young and the German side's £20m valuation of the midfielder is unlikely to prove beyond United's means.
However, Ferguson said earlier this month that United would not go back into the transfer market this summer, insisting the emerging crop of young players at Old Trafford were more than capable of competing in the Premier League and the Champions League.
"When you take that roll call of players, I'm certainly not looking to add to that," the United manager said last week.
"I'm happy with the young players I've got...I've been saying that for weeks but you [the media] have all been writing differently - that I'm going to buy this or that one. But we've said nothing; we just carry on with our business."