Chelsea have emerged as surprise contenders to sign Benfica defender Victor Lindelof, with Manchester United firmly in the driver's seat to sign the defender. Antonio Conte has earmarked the 22-year-old as a possible option in the summer but will have to face stiff competition as the Red Devils are likely to go into a bidding war with the league leaders.
The Mirror reports that Benfica will be looking to make as much money as they can from the transfer, with the club currently going through a cash crisis. The involvement of Chelsea and United, along with Inter Milan is set to lead to a massive transfer next summer. The Portuguese giants and Jose Mourinho's side were reported to have agreed a £42m ($52.5m) deal – making him the club's most expensive defender eclipsing Rio Ferdinand.
United defender Eric bailly has already given his go-ahead to complete the move, with the Ivory Coast international stating that he would be delighted to partner the Swede should he move to Old Trafford. The Red Devils do not have a dearth of options at the back, with Bailly, Chris Smalling, Marcos Rojo, Phil Jones and Daley Blind making for a few solid options for rotation at the back.
"I hope to play with him. Hopefully he will help us. He is a very good player. He has great qualities and will certainly do well if he comes to us. We have many good central defenders — Chris Smalling, Marcos Rojo and Phil Jones — but I hope I get to play with Lindelof," he explained, as quoted by ESPN.
"I don't have a guaranteed place and I know I have to be good to play. We're all fighting to play. I think we have done well. We have done our best. The day we get to play, if it comes, we must take advantage of that opportunity. I think we would fit well together."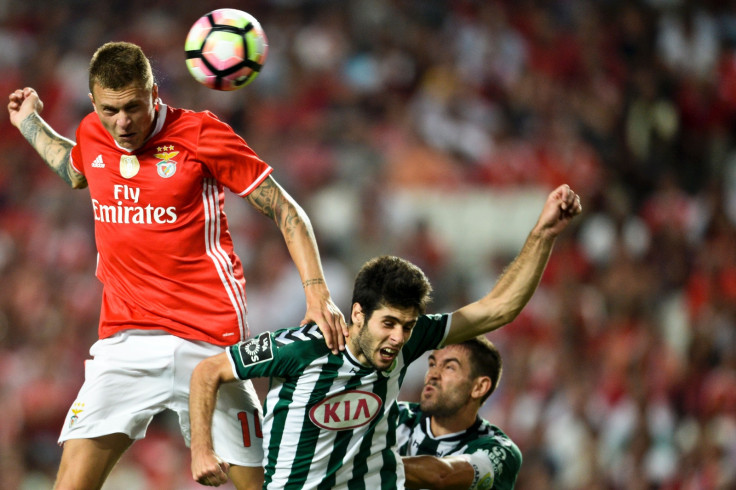 Bailly is currently at the African Cup of Nations and will be back after the tournament ends on 5 February. Meanwhile, Rojo missed United's game against Stoke City with illness but should be back for their crucial clash against Hull City in the second leg of the semi-final of the EFL Cup.