Jose Mourinho has publicly urged Manchester United forward Anthony Martial to pay more attention to him, rather than his agent. The 21-year-old, who became world football's most expensive teenager in September 2015 following his £36m ($44.4m) move from Monaco, has recently been strongly linked with a potential loan switch to Sevilla after failing to nail down a regular starting berth during a lacklustre second season at Old Trafford.
"We're studying the Sevilla option very closely," representative Philippe Lamboley told Spanish daily newspaper ABC de Sevilla earlier this week. "Sevilla is a very good club, in a good position in La Liga. They're in the Champions League and have a great coach. That's what I can say."
Martial had only made seven top-flight starts this term before yesterday's (31 December) clash with Middlesbrough, a match in which he played the full 90 minutes and netted his fifth goal of the season to help seal a late comeback victory.
Such a tally is still some way short of the 17 he netted across all competitions during his debut campaign in English football, however, and Mourinho is eager for the player to ignore outside influences and focus solely on his advice in order to fulfil that significant potential.
"Anthony has to listen to me and not his agent," he quoted as saying by Sky Sports. "He has to listen to me. He has to listen to me in training every day, in every feedback I give to try to improve players."
He added: "With Martial, every day I read the newspaper; Martial goes to Sevilla, Martial goes on loan, Martial is not happy. Martial has to listen to me. He is a player with amazing conditions to be a top player."
Mourinho once again drew parallels between Martial's situation and that of teammate Henrikh Mkhitaryan, who is now considered as a vital member of the first-team squad despite a previous exile that followed his high-profile £26.3m summer move from Borussia Dortmund.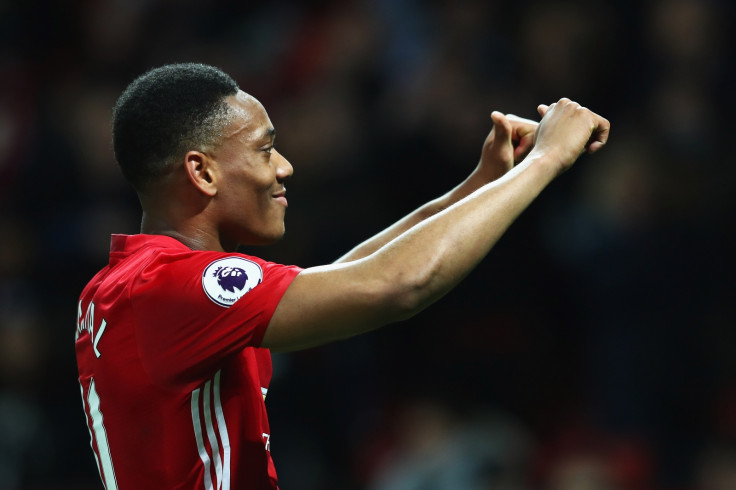 The Armenian playmaker, who demonstrated his valuable versatility during that aforementioned win over 'Boro by finishing the game at left-back as the result of a tactical reshuffle, was kept sidelined for almost two months between September and November 2016 amid fitness problems and an apparent struggle to adapt to the rigours of Premier League football.
However, he subsequently responded well to his manager's request to "do more" and has since earned ample praise for his strong mentality, hard work and determination.
"I know that [Martial] is a top talent, I knew that Mkhitaryan was a top talent and I was not playing him," Mourinho said. "In this moment he even plays left-back when the team is winning, to defend with a little bit more balance. The Mkhitaryan process, I was having almost every day Mkhitaryan's agent calling me and saying he will be a better player with you, keep going."