Gordon Banks has argued that Gary Neville went too far in his comments about David De Gea, with the keeper receiving criticism after a mistake that cost Manchester United a win against Tottenham on Sunday.
De Gea's punch out in the dying minutes of the match resulted in a 1-1 draw for the Red Devils after a goal from Clint Dempsey, decreasing their lead in the table and drawing criticism from Sir Alex Ferguson.
After the match, Neville, who played for nearly two decades at United, said that De Gea was not only frustrating Ferguson, but also his teammates with his mistakes.
But Banks, who won the World Cup with England in 1966, believes that Neville was out of line with his criticism.
"I was very upset to hear Gary Neville talking about how the players were disgusted with him [De Gea], how they were looking at him, after he hadn't punched the ball quite clear enough," he told Manchester Evening News.
"I thought to myself, 'hang on a minute, it's not just the goalkeeper that makes mistakes, everybody makes mistakes in football matches'.
"I couldn't quite believe that, because if anything he would've liked a bit of a lift: 'come on, get your head up'.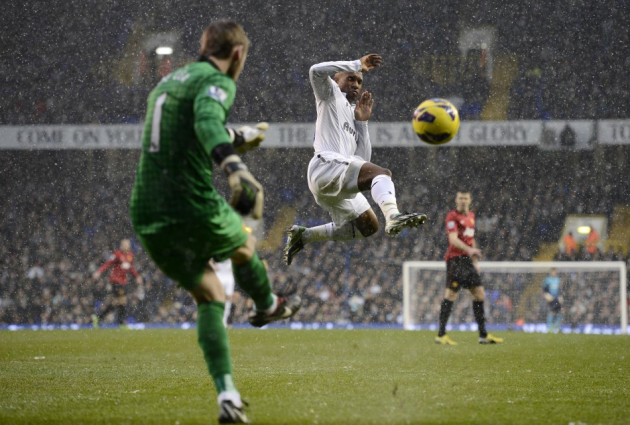 "I found that a bit strange that he [Neville] was saying they'd go back in the dressing room and give him a telling off."
Ferguson has shown faith in De Gea on a number of occasions at United, and whilst he has made mistakes that have had a particularly intense spotlight placed on them, the young keeper is showing much promise for the future.
How much patience Ferguson will have with him is a huge question though, with some reports this week connecting the club with moves for established Premier League goalkeepers as possible replacements for the Spaniard.
Meanwhile, De Gea insists that he is the number one keeper at United, saying: "From the moment I signed I considered myself the first-choice keeper at the club but it's down to the manager.
"He rotates us when he feels it's good for the team. But obviously I've played a few on the bounce now and that's positive.
"For a goalkeeper it's always important to have consistency and to be playing regularly. It's good for confidence and morale."