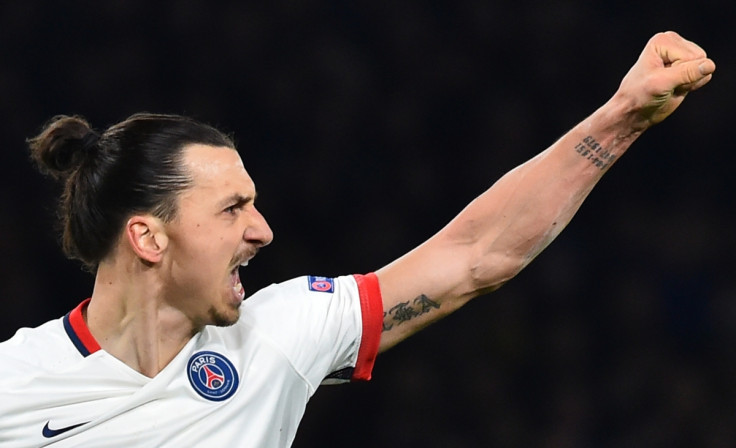 Liverpool legend Graeme Souness has urged Manchester United to complete the signing of Paris Saint-Germain striker Zlatan Ibrahimovic in the summer. The former Reds midfielder believes the Swedish international can act as a catalyst in helping the Old Trafford club play entertaining football.
The 34-year-old's contract with the French champions will expire in June and he has publicly expressed his desire to leave Parc des Princes. The Red Devils are one of the top clubs linked with him and the Telegraph reports that United are leading the race for his signature.
Ibrahimovic is asking for a weekly wage of £300,000 ($434,625) after tax to join the 20-time English champions and should that happen, he will be the highest paid player in the Premier League. Souness believes the addition of the former Barcelona and AC Milan striker can help them bolster their strike force for the 2016/17 campaign and has advised United to "pay what he wants" to bring Ibrahimovic to England.
"I'd certainly like to see him in the Premier League, I'm a fan of his. I look at Man United and they need a spark," Souness told Sky Sports.
"They need something to light a fire if they are not going to be in the Champions League. I can go back to George Best and Wille Morgan on the wings to David Beckham and Ryan Giggs. These people got you on the edge of your seat and United have not been that for a couple of years.
"Ibrahimovic would give you that. He'd get you on the edge of your seat and would that stadium and that pressure overawe him? Not at all.
"I think he could be the catalyst for United to get back to somewhere where you're watching them play the kind of football that you associate with Manchester United - the football that got you on the edge of your seat.
"Pay him what he wants, which would be a shed load of money and you'd certainly get one great year out of him and you might even get two great years out of him."
Earlier reports suggested that United have offered the goal-scoring striker a one-year deal, which has been rubbished by his agent Mino Raiola. Ibrahimovic has been in prolific form for PSG this season, scoring 38 goals from 31 Ligue 1 appearances.