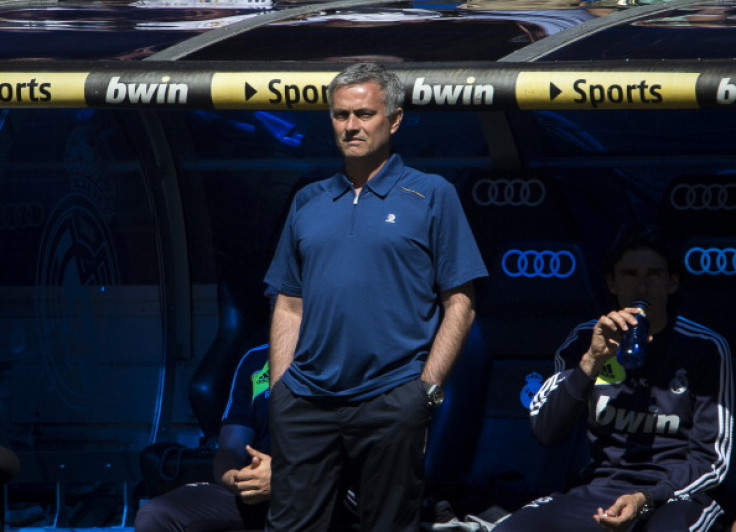 Manchester United could miss out on signing Jose Mourinho if they do not act quickly with Paris Saint-Germain opening negotiations with the manager over taking over in France for next season. Louis van Gaal's future is still under doubt, but a decision is unlikely to be made before the FA Cup final against Crystal Palace on 21 May.
The Daily Mail reports that Mourinho wants to commit his future by the end of the week and should United not make an offer, he could sign for PSG. The French side are looking for a manager to replace Laurent Blanc after his failure to lead the side through the quarter-final stages of the Champions League. However, United is Mourinho's top choice for a move as he wants to return to the Premier League and reunite with his family, who are based in England.
The latest development could force chief executive Ed Woodward's hand and urge him to make a decision on Van Gaal, as failure to do so could lead to the unavailability of their top target. There is further pressure on Woodward from the players, with David de Gea set to leave if Van Gaal is not replaced before the end of the summer.
Moreover, Ryan Giggs is also believed to be reconsidering his future and is unlikely to act as assistant manager if Mourinho is appointed at the helm. His colleagues from the class of '92 have reportedly told him to look for a future elsewhere in management if he is not given the nod this time round, something Giggs is considering deeply.
Mourinho has won three Premier League titles in his two stints with Chelsea and is the best manager to bring United back to winning ways, something the fans are yearning for. Meanwhile, United's game against Bournemouth will be replayed on Tuesday, 17 May as the one last weekend was cancelled following a bomb threat.