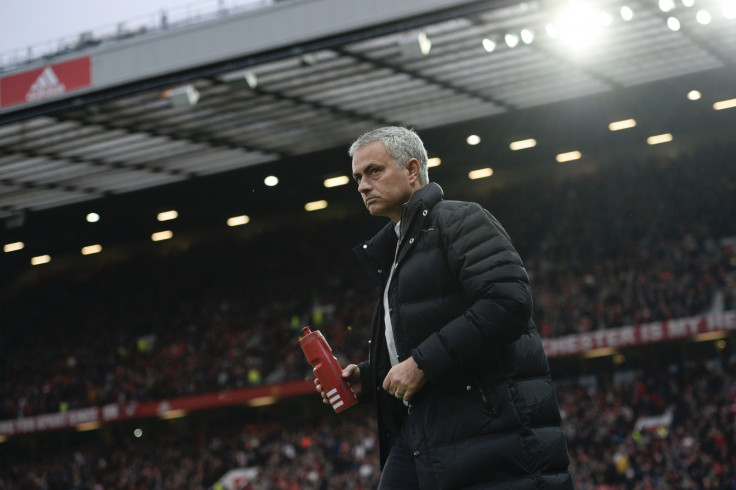 Manchester United manager Jose Mourinho retains the support of the Old Trafford hierarchy despite a poor run of results in the Premier League, according to reports.
The Daily Telegraph reports United bosses are happy with United's style of football under Mourinho and agree with the Portuguese manager's assessment that the club are not getting the results they deserve.
United have only won one of their last eight league fixtures and are sixth in the table, 13 points behind leaders Chelsea.
"The club have been encouraged by what they're seeing in performance terms," a source told the Telegraph.
"There's confidence results will improve as that performance level continues to improve."
The Red Devils played out their third straight 1-1 draw at the weekend against Everton at Goodison Park, with Mourinho insisting after the match that his team were unlucky not to pick up all three points.
With United defending a 1-0 lead courtesy of Zlatan Ibrahimovic's first-half goal, Marouane Fellaini conceded a penalty by fouling Idrissa Gueye in the 87th minute, allowing Leighton Baines to equalise from the spot.
"We were the best team by far, but we didn't win. We had chances for 2-0, we hit the post, then we conceded a goal in the last minute," Mourinho told Sky Sports.
"We are playing extremely well, even in difficult matches like this, and not getting the results we deserve."
"When my teams win matches playing a different style of football then what matters is the style of football, not the results.
"You have teams in the Premier League playing defensive and counter attack football and getting results. That is phenomenal in your words. When my teams are playing extremely well the results are more important.
"I am happy my team is playing really well even in difficult matches. It is a problem we are not getting what we deserve and we have a position in the table that has no relation to the quality we are showing," the former Chelsea manager added.