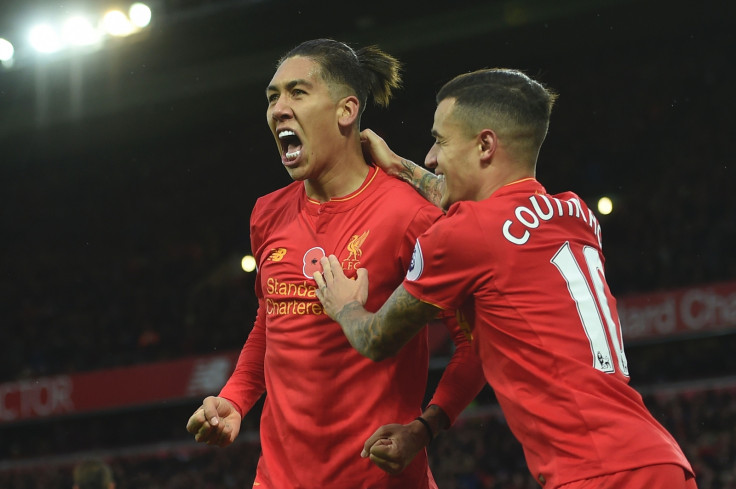 Liverpool forward Roberto Firmino has an £82m ($102m, €76m) release clause written into his contract, but the Merseyside club have made special arrangements to ensure Premier League rivals Arsenal cannot activate it.
Firmino, 25, joined the Premier League side for a reported fee of £29m in 2015. Under Jurgen Klopp, he has grown into an integral member of the starting XI at Anfield, having scored 17 goals and provided 17 assists in his 64 appearances for the Reds.
Any team thinking of trying to prise the Brazil international away from Merseyside will have to dig deep. According to the latest releases from Football Leaks printed in Belgian newspaper Le Soir, the former Hoffenheim forward has a hefty release clause that is likely to dissuade most clubs from even considering an offer.
The inclusion of an additional stipulation however would suggest Liverpool have not forgotten about Arsenal's attempts to sign their former player Luis Suarez. In 2013, The Gunners launched a bid of £40m + £1 for the Uruguay international, believing the offer would just about activate a £40m release clause in his contract and allow them to hold talks with the player.
The offer infuriated the Liverpool hierarchy with club chairman John W Henry tweeting in response: "What do you think they are smoking over at the Emirates?" Henry later revealed Liverpool had ignored the offer.
Le Soir is yet to publish a copy of Firmino's contract.
The disclosure is the latest in a series of releases from Football Leaks. On Sunday (4 December), the campaign leaked information relating to the clients of Jorge Mendes' agency Gestifute – a client list that includes some of the most famous names in football including Jose Mourinho and Cristiano Ronaldo. The leaks alleged the duo have avoided paying tax on millions of dollars of earnings. Both have denied such claims.