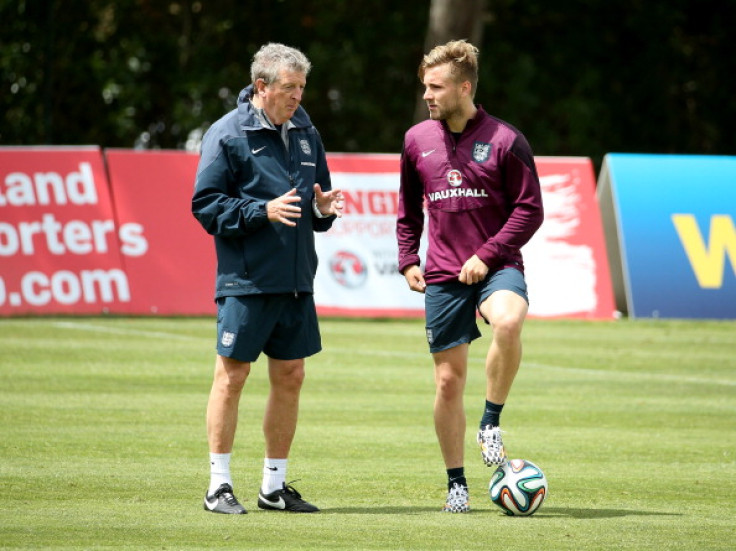 Manchester United are set to receive a double injury boost with two of their top stars Luke Shaw and Wayne Rooney showing positive signs in their recovery from their respective injuries. The former has been out since September after suffering a double leg break during the Red Devils' Champions League clash against PSV Eindhoven, while the latter suffered a knee ligament damage during their loss to Sunderland in the Premier League.
According to the Daily Telegraph, the former Southampton defender is expected to resume full training from April, which could see him make a return to the first team before the end of the campaign. In the aftermath of his horrific injury, it was expected that he will remain sidelined for the entirety of the 2015/16 campaign but positive signs during his rehabilitation has given him hope of returning in the final weeks of the season.
Shaw will be desperate to return to action for Louis van Gaal's team before the end of the campaign, as he is keen to make a case for his selection to the England squad for the European Championships in France later in the year. The United defender had established himself as the first choice under Roy Hodgson before his injury and the Three Lions manager is hoping that the left-back can recover before the season ends.
The former Fulham boss has made it clear that it is the "class" of the player rather than "form" that is his main criteria for selection and, moreover, the England international was invited to a winter meeting of around 30 players at St George's Park, which would have given Shaw more motivation to prove his fitness before the end of the season.
Rooney, meanwhile, according to the Manchester Evening News, could return to action by the end of March after having missed the last six games with a knee ligament injury. The striker had gone to Dubai recently for warm weather training break and was pictured walking without a knee brace following his return.