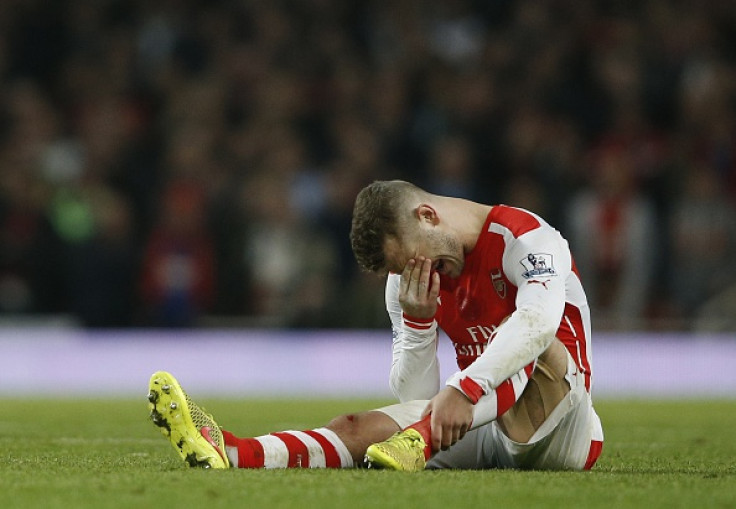 England manager Roy Hodgson is hoping to have Jack Wilshere back in the Three Lions set up for the European Championships taking place in France later in the year. The midfielder is currently recovering from a fractured leg, which has kept him out for the entire season.
Arsene Wenger has revealed that the England international is progressing well in his recovery and is on course to return within the next three to four weeks. He is likely to play a part in Arsenal's final few games in the Premier League as they chase their first title in over a decade.
The 24-year-old midfielder's return will be a big boost to Hodgson, who is a big admirer of Wilshere, and deployed him in the deep-lying role during the Three Lions' Euro 2016 qualifying campaign. The former Fulham and Liverpool manager has made it clear that he will not only select players who are in form at the end of the domestic campaign, which will be music to the ears of England hopefuls Wayne Rooney and Luke Shaw, who are also out injured at the moment.
The England manager believes form is only "transient" and the class of a player is what interests him, which players like Rooney and Wilshere have proven to Hodgson in their past performances for their country. "We hope Wilshere, when he gets fit, puts his injury period behind him," Hodgson said, as quoted by the Mirror.
"Dave Mackay came back from two broken legs. The first one he came back almost immediately after his leg was healed and played a game, and then he broke it again, but played again as soon as it healed again."
"I don't know why we should be protective. Players are either fit to play or not. For me, it's all about the class of the player. Form is transient," the Englishman added.