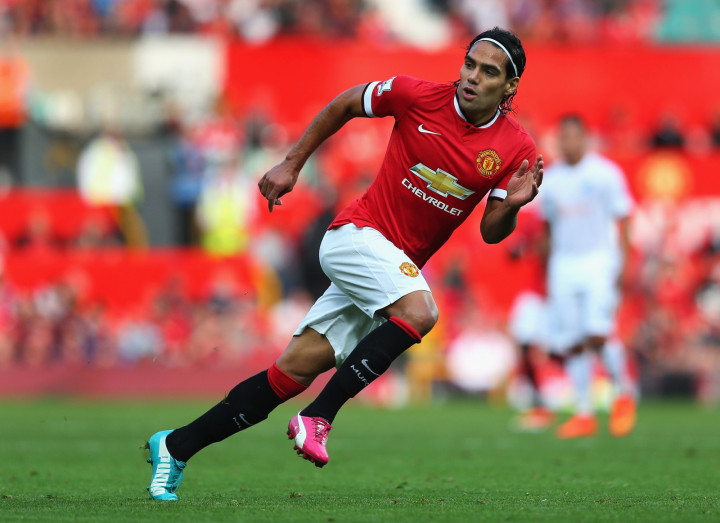 Colombia have officially ruled out Radamel Falcao for their international games against USA on Thursday, 14 November, at Craven Cottage, and Slovenia four days later, Manchester United confirmed.
The United striker has missed the last three Premier League games after suffering a calf-injury during a training session ahead of the Chelsea game last month.
Having only started three games for the Premier League giants since his sensational deadline day loan from Monaco, some reports last week claimed manager Louis van Gaal was concerned that the Colombian international's injury issues will hamper him from taking part on a regular basis at Old Trafford.
Nevertheless, the striker tore his left anterior cruciate ligament earlier last season and missed the World Cup before completing his move to Old Trafford.
Later last week van Gaal confirmed Falcao was set to miss the Premier League game against Crystal Palace on Saturday but refused to confirm when the Colombian star expects to return to action.
"The problem for Falcao is because of balance in the game," van Gaal then said.
"I had to change, he came in and assisted a goal. Then in training he was injured. I cannot judge now because he is injured and I changed him not because of his performance but because of the balance of the team, which is much more important than the individual."
Now United confirmed Colombian boss Pekerman has officially withdrawn Falcao from the squad to face USA and Slovenia this week but it is still uncertain whether the striker will be ready to return to action after the international break, when United will travel to London to face Arsenal on 22 November.
"Colombia have confirmed Radamel Falcao will not feature in their upcoming internationals with USA and Slovenia," Manchester United stated on the club's official website.
"The Manchester United striker has missed the last three Barclays Premier League matches with a calf problem and has not been included in coach Jose Pekerman's squad for the games in London and Ljubljana as a result."
The striker most recently tried to downplay the rumours about his injury concerns, tweeting:
One fool speculates. A few others lacking objectivity respond and millions believe lies. It is disastrous what a few fools can do.

— Radamel Falcao (@FALCAO) noviembre 10, 2014