Brooklyn Beckham Rejects Manchester United and Chelsea to Sign for Arsenal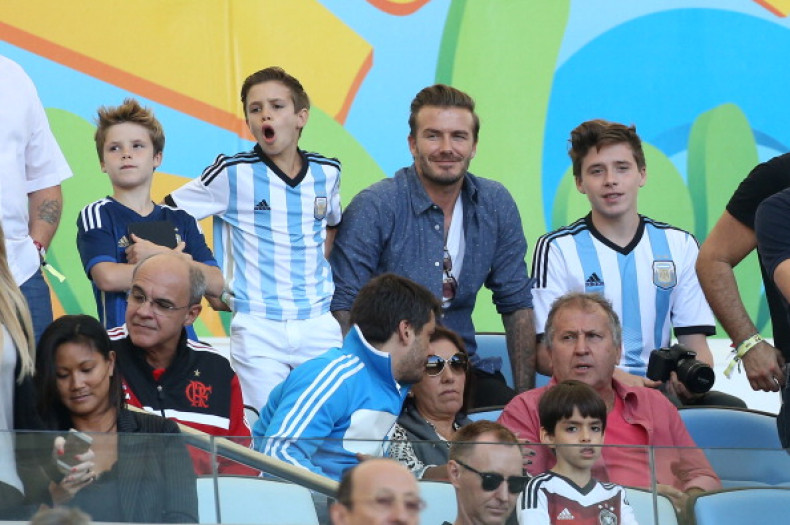 Brooklyn Beckham has reportedly signed for Arsenal after rejecting offers to sign for Premier League leaders Chelsea.
The teenager, the eldest son of Manchester United hero David Beckham, has apparently caught the eye of coaches at the north London club who have been keen to give him a trial at the Emirates.
The Daily Star reported the 15-year-old had chosen the Gunners over London rivals Chelsea, who he had previously trained for.
"The club has signed him, fending off interest from Manchester United and Chelsea in the meantime. Next summer we may see him sign a big-money deal, and with Arsenal," a source told the paper.
When contacted by IBTimes UK, Arsenal refused to comment on the report due to child protection rules affecting the teenager.
As well as Chelsea, dad David's former club United were supposed to have monitored Brooklyn, who has also been on trial at Championship club Fulham.