De Gea Believes United Are Improving Under Van Gaal Despite Results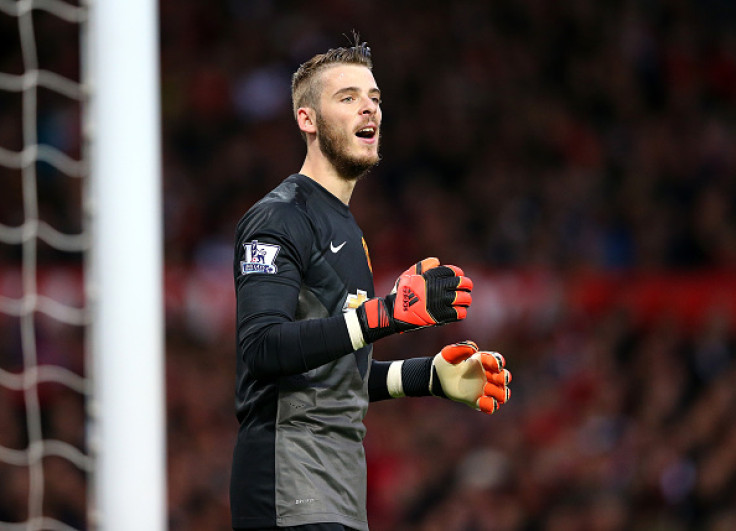 Manchester United goalkeeper David De Gea has claimed Louis van Gaal's side are showing signs of evolving under the Dutch boss despite a slow start.
United have endured their worst start to a Premier League season after collecting just 13 points from their first 10 games under the new manager.
However United secured a victory and a clean sheet against Crystal Palace to move up to sixth place, thanks to Juan Mata's goal.
De Gea believes the team are finally going in the right direction, claiming that they are getting more compact every day.
"Yes [we are evolving], having an overview of the whole pitch makes it easy for me to see that we are more compact and are making it very difficult for other teams to create opportunities to score," De Gea told Manchester United's official website.
"I feel we have some of the best strikers in the world playing for us – we just need to take our chances and reap the rewards of the opportunities we're creating. Goals win games and winning games gets us points, and we need to keep picking up more."
"He [Van Gaal] is just instilling a lot of confidence into all the players, and because he is putting his confidence into us we need to make sure we do our job for him and keep getting the victories we need. We must do that week in, week out."
When asked how United can close the gap with Chelsea and Manchester City, he said: "Manchester United is a huge club and will always be there or thereabouts.
"In terms of the league table and the position we're in we are not far away. All we can do is work hard and try to keep improving and it's important that we completely concentrate on ourselves and not look too much at others".
The Spaniard also claimed United have had very bad luck with injuries during the first part of the campaign, and hopes that as soon as everyone returns they will improve even more.
"I must say I have never experienced this at any of my past clubs. We've had so much bad luck and it's made it difficult to maintain the high level of consistency and performance that we need with so many injuries. Hopefully we can get the injured players back as soon as possible."
© Copyright IBTimes 2023. All rights reserved.