Louis van Gaal has revealed that Manchester United striker Robin van Persie is not match fit to play for the Netherlands in the upcoming friendly tie against Japan and Colombia.
The Dutchman started for David Moyes' side during the Premier League champions 1-0 victory over Arsenal at Old Trafford, with Van Persie scoring the only goal of the match. The striker is not a part of the national squad after complaining with toe and groin injuries after United's win over the Gunners.
The Netherlands coach admitted that he is in no position to risk his side's top player for the international friendly fixtures. Van Gaal revealed the former Arsenal skipper was also not fit during their 2-0 win over Turkey.
"It will be different with other players this time, especially with another striker. When we played Turkey, Van Persie also wasn't 100 per cent per cent, but because he's an important player, he was there anyway," Van Gaal explained.
"Van Persie called me on Sunday and we discussed the situation. He didn't really have a holiday this summer, because he had to go to Asia with United."
"He just went on and on. It's smart to keep in mind what that does to a player. Even if we had an important match, I wouldn't have played him this time," he added.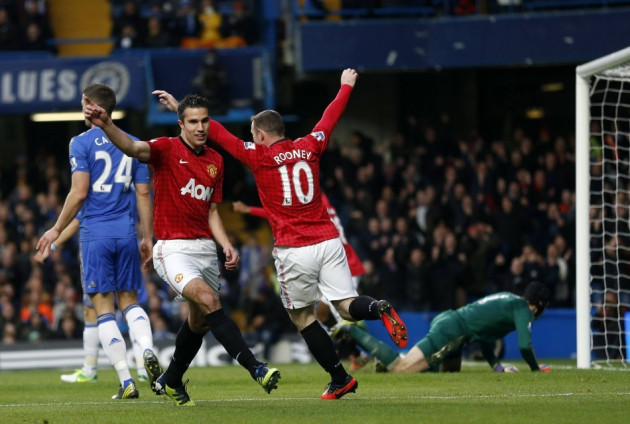 Meanwhile, Van Persie's striker partner at Old Trafford Wayne Rooney has warned the rivals that his partnership with the Dutchman will only get better under Moyes.
The 30-year-old has already scored seven goals so far for United while Rooney has five goals and four assists to his name in the league.
"I think that's [understanding] the main thing for any forward, you're trying to work together to score and create goals. It's great for the team if myself and Robin can create chances for each other and score goals that are helping us to win matches," Rooney told United Review.
"It's really enjoyable for us as players to play that way. We're both creative players and I think that's why we're working well. We've started the season in good form, but we're always looking to be better on the pitch."