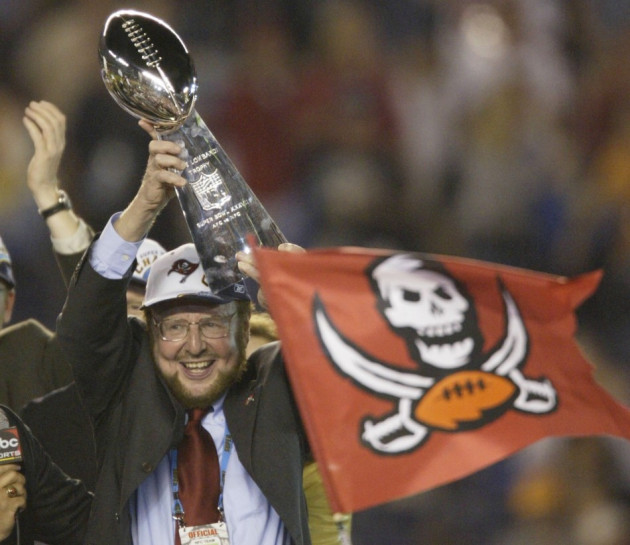 Manchester United owner Malcolm Glazer may have tried to keep certain aspects of the club's finances secret before its initial public offering in August, according to a new report.
Bloomberg suggests that Glazer withheld key information about United's earnings, the level of debt imposed on the club by his 2005 takeover, and the reasons why he was seeking to raise money through the flotation.
Eventually, after a lengthy period of correspondence between United's senior management and the SEC, Glazer was forced to divulge that the club used the £80m sale of Cristiano Ronaldo in 2009 to mask heavy financial losses.
The American tycoon, who borrowed an estimated £540m to buy United in 2005 and has since forced the club to pay it back, also revealed that he took £10m from the club's accounts, describing it as a dividend paid to himself, to repay an earlier loan.
This information was not revealed until a month after United floated on the New York Stock Exchange on 10 August. The shares began trading at $14, a value which, although slightly lower than Glazer originally wanted, valued the club at over $2bn.
It is also reported that United's ownership structure could present a serious risk to investors. Bloomberg asserts that United's decision to incorporate in the Cayman Islands is designed to ensure immunity from potential shareholder lawsuits, and the club now faces higher taxes as a result.
The SEC was unable to extract details on payments to individual directors, which are required by US law. Because United is registered in the Cayman Islands, it does not need to comply with this requirement.
However United executives are adamant that they have never had a problem with the SEC, and continue to cooperate fully with the American regulatory organisation.
"As with every SEC filer, we went through several rounds of SEC comments," the club's director of communications, Phil Townsend, told Bloomberg, adding, "Our interaction with the SEC was very positive and we look forward to many, many years as a US public company."
United announced a loss in its first quarterly financial results as a public company, and analysts predict the club will report a further 2 pence a share of losses when the latest results are announced today. Although the IPO proceeds, re-negotiated sponsorship contracts and new deals with platinum partners such as Chevrolet have helped push the debt below £400m, a raft of expensive summer signings have caused transfer expenditure and wages to rise.
On the pitch United are in a healthy position, having reached the top of the Premier League and qualified from their Champions League group with a 100% record.