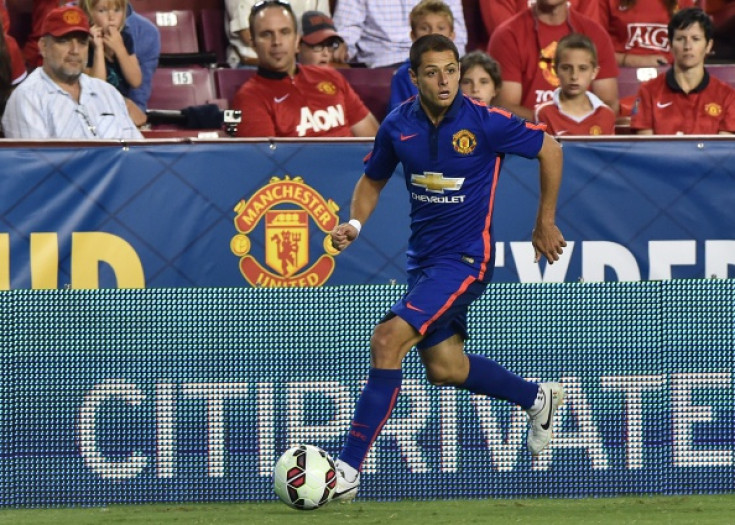 Check out all the deadline day action live as it happens here.
Manchester United striker Javier Hernandez has joined Bundesliga outfit Bayer Leverkusen after falling out of favour under Louis van Gaal. The Mexican international has agreed a three-year contract until the summer of 2018.
According to the Daily Mail, Leverkusen have paid the Red Devils a fee of around £12m ($18.5m) to sign the forward. Hernandez spent last season on loan at Real Madrid, but it was believed that he would be retained by the Premier League club for this campaign following the departures of Radamel Falcao and Robin van Persie.
But the Dutch manager has decided against keeping the forward, who failed to impress when given a chance during their 4-0 victory over Club Brugges in the Champions League play-off clash. Marouane Fellaini was preferred by the manager over the Mexican during United's 2-1 loss to Swansea City on Sunday, 30 August.
Van Gaal has been urged to sign a striker since Hernandez's departure leaves Wayne Rooney as the only recognised striker in the squad, and James Wilson is still inexperienced to play consistently at the top level. The manager has indicated that he will use Felliani more as a striker this season than as a midfielder, his primary position.
The report claims that the former FC Guadalajara striker was told by Van Gaal on Friday, 28 August, that he would be allowed to leave the club, and the striker bid his farewell to his teammates following their return from Swansea on Sunday night. The Dutchman is said to have given a speech, thanking the Mexican international for the services provided to the club.
Hernandez joined United in 2010, ahead of the World Cup in South Africa and has made 103 Premier League appearances for the Red Devils, winning two titles in the process.