Manchester United: Jose Mourinho coy on taking over at Old Trafford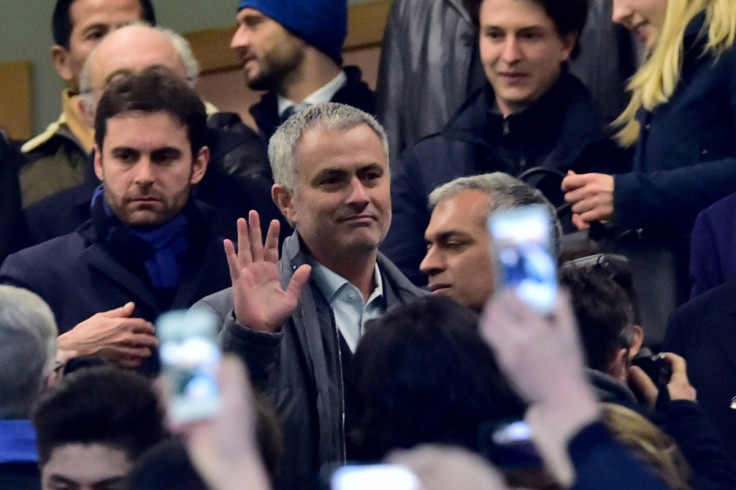 Former Chelsea manager, Jose Mourinho, has not ruled out entirely the possibility of taking over at Manchester United, despite reports claiming that the team's executive vice-chairman, Ed Woodward, is still in meeting with the board of directors to discuss replacing the team's current manager, Louis van Gaal.
The Dutchman had a chance to confirm United's qualification to the group stages of the Champions League, but their 3-2 loss to West Ham, during the Hammers' final game at their Upton Park ground, means that they can only go through if rivals Manchester City lose to Swansea and the Red Devils win their next game against Bournemouth on Sunday (15 May).
Mourinho is currently in Mexico City to manage a FIFA legends team but implored that he only learned of United's loss only after he had landed. Meanwhile, Van Gaal has one more chance to confirm his job at Old Trafford, should he win the FA Cup final showdown against Crystal Palace on Saturday 21 May at Wembley.
When asked if he has made a decision over his next job, Mourinho told the Daily Mail. "There is plenty of time." The former Porto manager had previously revealed that he was interested in a move back to the Premier League in England, where his family are settled and United being the only club with a managerial situation in the doldrums.
Meanwhile Van Gaal lamented then fact that they failed to capitalise on their brilliant comeback from having gone a goal down against West Ham in the first half and lost the contest to two set-pieces in the final 20 minutes of the game, courtesy of . Woodward is se to meet with Investors to discuss van Gaal's future, according to the Mirror.
"I think the disappointment is because we were 2-1 ahead, we changed the match in our favour and in a fantastic way," Van Gaal said, as quoted by the Express. "Then you lose because of the set-plays and that I have already said before the match, we tried to organise everything but still you miss the centimetres so we have a lot of set-plays and corner goals against us already."
Last month (April), Mourinho had said of the Manchester United position:"I have to be honest, if possible I would prefer a club but I must analyse to see what is best for my career and to be back with everything I have. I would prefer [to be in England]. I love the country, I love the football here, my family is very stable and happy. If possible yes, it would be my first choice,"
© Copyright IBTimes 2023. All rights reserved.