Manchester United manager Jose Mourinho was involved in a training ground bust-up with fitness specialist Carlos Lalin. They had to be separated following the furious row that saw them shouting at each other.
According to The Sun, the incident took place on Wednesday (15 March) at United's Carrington base, a day before their Europa League clash against FC Rostov. Another member of the Portuguese tactician's backroom staff and the club's scout Ricardo Formosinho stepped in the middle to separate the duo.
Lain was unhappy with the row and sped away from Carrington, while Mourinho prepared for the training session before his players arrived. The Venezuelan fitness coach was at Deportivo La Coruna for 10 years before joining Real Madrid, where he met the current United boss.
Mourinho included Lalin in his backroom staff when he moved to Chelsea. At Stamford Bridge, he was handed an important role in working on Diego Costa's fitness, after the Brazil-born Spain international turned overweight before the start of the last season.
Formosinho, who compiles the dossier on United's opponents, intervened to make sure the matter did not escalate further. Lalin has been Mourinho's trusted man alongside Rui Faria and Silvino Louro.
The Red Devils suffered a 1-0 defeat at the hands of Chelsea at Stamford Bridge on 13 March and will play FC Rostov in the second leg of the Europa League round of 16 clash at Old Trafford on Thursday.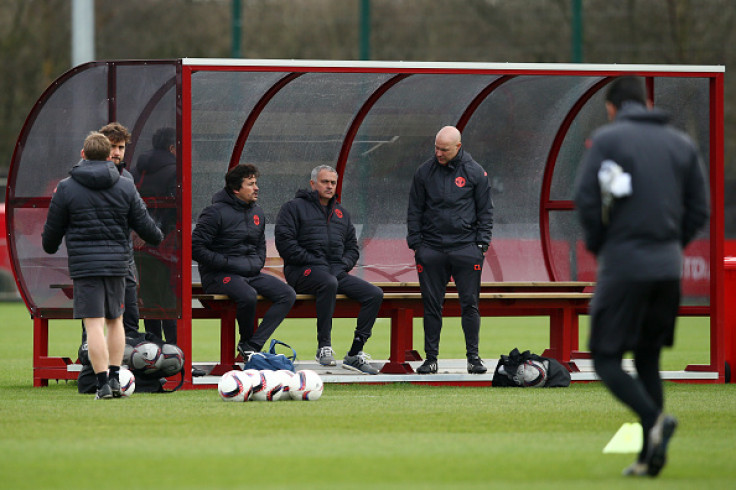 Europa League tie against Rostov is open
United settled for a 1-1 draw against Rostov in the first leg away from home. Mourinho has issued a warning to his players that the tie is far from over and the outcome in Russia has left "everything open" in the return leg on Thursday.
"We know that the 1-1 result leaves everything open. We know that Rostov is a very good team. I know the way they played so many matches away, and some of them big matches against big opponents, so they have experience of Champions League matches away plus some in the Europa League," Mourinho explained, as quoted by United's official website.