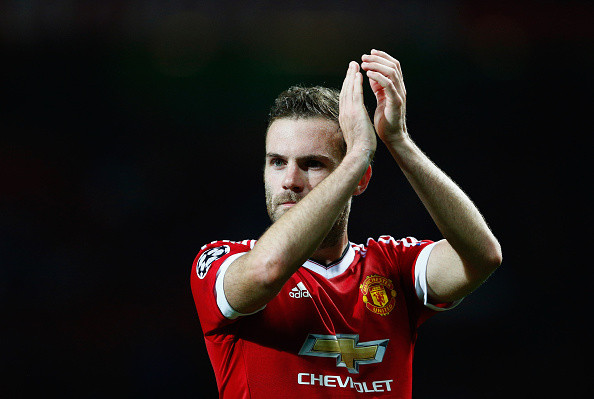 Manchester United midfielder Juan Mata has hit back at Chelsea boss Jose Mourinho over his criticism of his playing style, insisting he happy to be a 'luxury' player if it means he keeps scoring goals and providing assists.
Mata was crowned Chelsea's player of the season twice in a row prior to Mourinho's return to Stamford Bridge. After being told he needed he needed to 'adapt' his game under his new coach, the Spain international struggled for game time and was allowed to join United in the 2014 January transfer window for £37.1m.
His healthy contribution going forward has continued at Old Trafford where he has scored 18 goals and provided 11 assists in his 57 Premier League appearances with his recent form seeing him named the club's player of the month for September.
"If a luxury player is a player who scores and assists and has good stats, then I'm happy to be a luxury player," Mata was quoted as saying by The Times.
"I've scored as many goals for Manchester United in the Premier League as for Chelsea, but in something like 30 games less," he said. "In terms of scoring and assisting I'm quite happy with the stats, and stats don't lie. They are facts."
"I want luxury players in my team. I like creative players, and players who do different things. It's easy to say certain players are luxuries, especially when you've lost a game. When you lose, a certain kind of player -- the creative players -- always get the blame."
Mata was substituted at half time in the 3-0 win over Everton on Saturday 17 October but has otherwise been one of United's most productive players this season, contributing three goals and three assists in nine appearances.