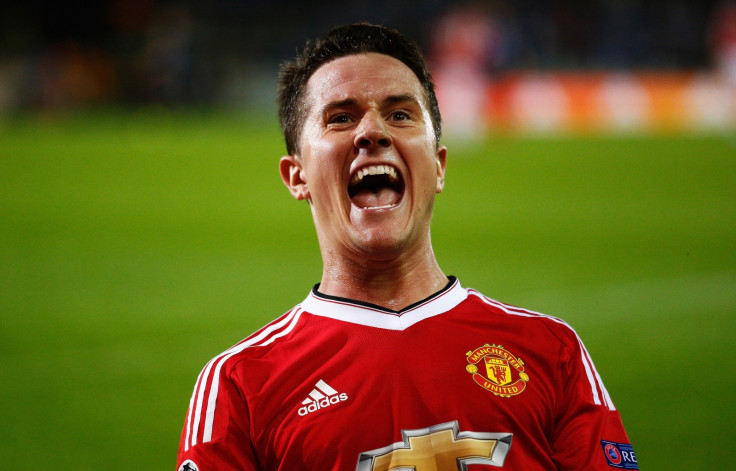 Manchester United midfielder Ander Herrera believes that the Red Devils can beat any team in the Premier League if they play the way they have against Everton at the Goodison Park. Louis van Gaal's men put in a solid performance to win the tie 3-0, having been blitzed by a similar margin at the Emirates by Arsenal before the international break.
The Spaniard, being paired with Morgan Schneiderlin and Bastian Schweinsteiger for the first time in the league this season, showed what he is capable of on the pitch, notching up United's second goal in the first half. Schneiderlin scored the first while Wayne Rooney ended his goal drought away from home to bring up United's third and end the game with three crucial points.
Arsenal's 3-0 win over Watford keeps the Gunners in the second spot behind Manchester City, but Herrera believes there are a lot of positives that the team can take from this performance given that they face Manchester City next weekend which can decide their league position. The Spaniard insists that for the title to become a reality, they need to keep playing at this level on a consistent basis, something they are well capable of.
"If we keep playing like this we can beat everybody. We showed everyone that Manchester United are here and that we are here to fight for everything," the former Athletic Bilbao midfielder told Manchester United's official website.
"When you lose the way that we did against Arsenal then we couldn't wait for this game. I think the first 20 minutes today were fantastic and this was the way we had to react. When you have to fight for everything you have to play like we did."
United now take a break from their title ambitions to compete in Europe, where they have to travel to Russia to take on CSKA Moscow. The Red Devils need a win in this game to open up a gap between themselves and the others, with every team in the group currently stuck on three points.