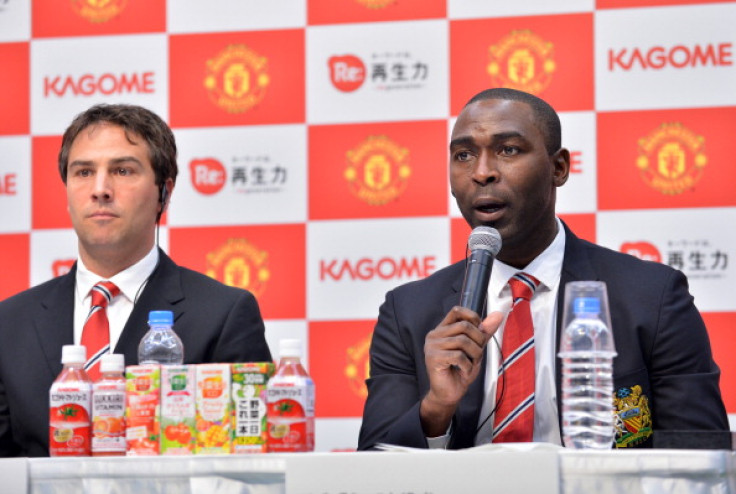 Manchester United commercial director Jamie Reigle has confirmed the Red Devils are constantly looking to increase their ever growing number of followers in India after a successful fan-focused events, first in Bangalore and the next one in Mumbai in a span of just over a month. Former players Dwight Yorke and Quinton Fortune attended the first event, while for the Mumbai event, Denis Irwin, Louis Saha and David May were the star attractions.
For the Bangalore event, the local fans witness United register a narrow 1-0 victory over their arch-rivals Liverpool at Anfield. In the recently concluded leg in Mumbai, Louis van Gaal's side managed a 3-2 victory over Arsenal at Old Trafford.
India is a cricket mad nation, especially with their growing popularity of the sport in the country after the introduction of the Indian Premier League (IPL), which attracts superstars of the game. Despite that, United have close to 35m followers in India, who follow the Premier League outfit.
Speaking exclusively to IBTimes UK, Reigle explained the 20-time English champions are looking to return to the India in the future after a series of successful events in the country. When asked if United are focusing on connecting with more fans in India, Reigle said, "Absolutely. We have close to 35 million followers in India, a figure that we are keen to grow."
"India is a very important country to us, despite football not being the nation's prominent sport, although the popularity of football has been growing and growing and that is something that we are keen to be a part of. For a number of seasons the club has visited various cities in India, meeting our loyal fans and thanking them for their support, through events like ILOVEUNITEDINDIA.
"A lot of these fans have been supporting the club for years and years, way back to the Sir Matt Busby era. We are now keen in not only staying connected to these fans, but also attracting a new generation of follower, whilst supporting India's growing interest and passion in football.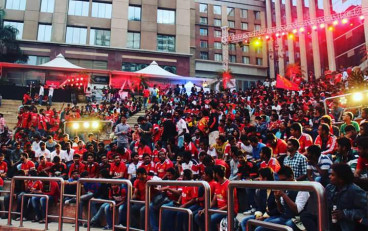 "The club hosted a fan event in Delhi last season and we chose to host two more this season, so I think that says a lot about how important India and our fans there are to us. Given the fantastic response we have had from fans at all these events; I am sure that we will return again in the future.
"As long as there is the desire and passion from our fans to put on these events, then we will do all we can to be there. These are all high profile events, however, the club also spends a lot of time working with our commercial partners in local communities around the country, something we encourage and will continue to do."
Damyant Singh Khanoria, senior marketing director at Adidas India, told IBTimes UK that the kit manufacturer and the Old Trafford club are closely working to have more fan-focused events in the future, which will help them to interact with more United fans.
In Asia, India leads the official Manchester United Supporters Club (MUSC) charts with six local supporters club. United's commercial director explains the growing number of MUSC has not gone unnoticed and Reigle the club's commercial partners in order to connect with their fans.
"We have been putting on events like this in India for some time, but the rise in support from our fans is certainly something that we take note of and are grateful for," United's commerical director explained.
"As I have said, India is an important country to us and we are enjoying not only hosting events like ILOVEUNITEDINDIA but also continuously working with our commercial partners on various projects, from soccer schools and community initiatives to business forums and product launches.
"The club plans to continue working with our commercial partners to connect with fans in new and innovative ways. We have a strong following on social media and we ensure that we are constantly communication with our Indian fans by posting news and content that is relevant to them.
"I am sure that ILOVEUNITEDINDIA in Mumbai will be a great success and the fans will come out in full force to support us, as they have at the previous events that we have hosted," he concluded.