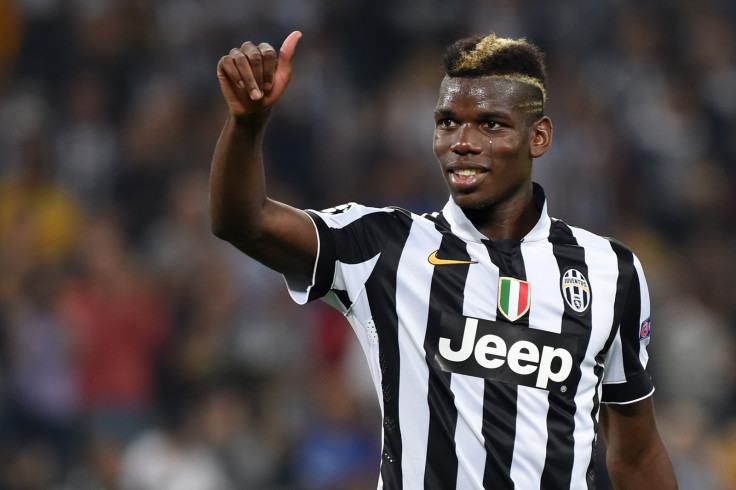 Manchester United have reportedly submitted a massive £61m bid to land Juventus midfielder Paul Pogba.
According to Italian newspaper La Stampa, the Red Devils are eager to bring back their former player to Old Trafford and are testing the waters with an initial bid for the midfielder.
The report claims that the offer from the Premier League club has not been made directly to the club, but their interest in the player has been conveyed by a third party.
Apart from the massive fee offered to Juventus, the Manchester based club are also willing to pay the French international £7m-a-year in wages.
The former United midfielder, who left Old Trafford on a free transfer due to lack of game time, has become one of the most sought after players in Europe and was heavily linked with a move to the Premier League during last summer's transfer window.
But Pogba quelled all the speculation by signing a new contract with the Turin based club last year keeping him at the club until the summer of 2019.
However, earlier this year, the Frenchman's agent Mino Raiola admitted that his client will leave the Italian champions before the end of his contract if they receive a tempting offer from any of the interested clubs.
Moreover, the player has also recently admitted that he still loves former club United despite leaving under a shroud of controversy, giving the Red Devils hope of landing their former midfielder.
Even Juventus' CEO Giuseppe Marotta has admitted that it will be hard to hold on to Pogba when the big money clubs from around Europe come calling, as he feels that the Italian club cannot match the salaries they will offer his star midfielder. This is despite the fact that Pogba has become an integral part of the Juventus team, helping them win back-to-back Serie A titles.
United are not the only club interested in signing the U20 World Cup winning midfielder, Premier League rivals Chelsea and Manchester City along with Paris Saint-Germain are also tracking the young star.
Real Madrid also were said to be interested, but Carlo Ancelotti has dismissed a move for him, claiming that they are 'not interested at the moment.'
But United will have an advantage when it comes to spending big amounts on players as both the Premier League champions and the Ligue 1 title holders are under Financial Fair Play (FFP) sanctions and cannot raise the required funds unless they offload a few high value players.