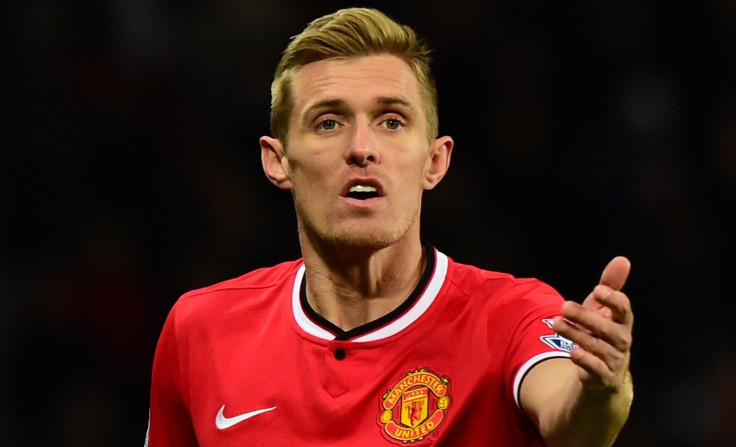 Manchester United midfielder Darren Fletcher is on the verge of becoming the latest departure from Old Trafford after manager Louis van Gaal admitted the Scotland international could leave during the January transfer window.
The 30-year-old has only made four starts in the Premier League this season and has featured just once in 2015, in the FA Cup third round win at Yeovil Town.
When asked about Fletcher, Van Gaal admitted his vice-captain could leave United after 20 years at the club having come through as an academy graduate.
"It is the transfer month, so you never know," Van Gaal said when responding to questions over the midfielder's future.
"He is a player of Manchester United [at the moment]," Van Gaal added. "That is the update and Darren Fletcher is the only player who has won already the FA Cup in my selection. He is also my captain, one of the three and that is the update I can give."
West Bromwich Albion are reportedly among the clubs keen on signing the midfielder and manager Tony Pulis says the Baggies face plenty of competition for the veteran United player.
"Darren is talking to three or four clubs, I think he'll make his decision when he makes his decision. We showed an interest and he'll make a decision and we'll wait and see," Pulis said. "It's the most difficult window I've had because I've not had time to get things in place."
Fletcher's role as a key member of the United team has been compromised in recent years by illness after the player missed the second half of the 2011/12 season and underwent surgery in 2013 to treat bowel condition ulcerative colitis.
After making a full recovery, Fletcher made just nine starts in the Premier League during David Moyes' only season in charge and his peripheral role with the club has continued this term.