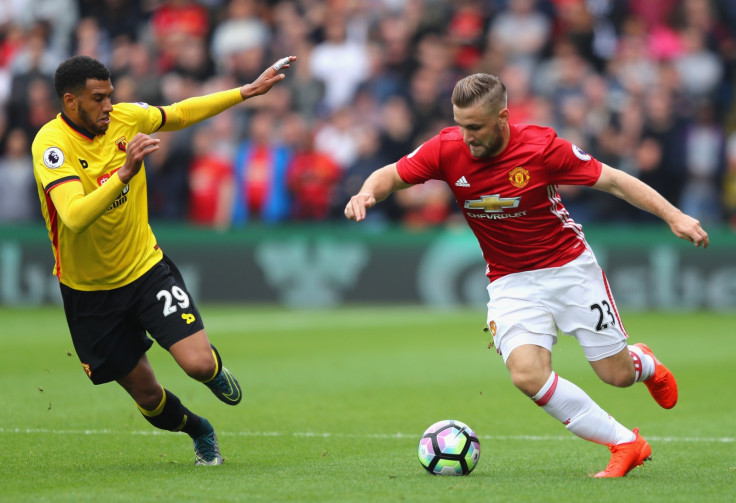 Manchester United left-back Luke Shaw has insisted he was unperturbed by recent criticism from manager Jose Mourinho. The 21-year-old defender was singled out by Mourinho following United's 3-1 loss to Watford in September, with the Portuguese blaming Shaw's positioning for one of the goals.
However, Shaw – who is poised to start for United against Fenerbahce in the Europa League on Thursday (20 October) – has insisted he is old enough to accept the criticism. He promised, too, that he would heed the advice of his manager.
"I'm a grown man and I can take what the manager said," Shaw said, according to The Mirror. "I'm still young and I need to take on what he said and improve."
Shaw has not started a game for United in over a month, but has recently returned to action after overcoming a groin injury and a fever. The youngster admitted he cannot wait to start United's latest European encounter at Old Trafford.
"I'm feeling really good," he shared ahead of facing Fenerbahce. "Obviously I had a little bit of a problem in my groin from the game against Watford. I've trained for the last week and I'm training good and looking forward to getting back to playing."
Shaw also downplayed fears that his recent injuries troubles are linked to the double leg fracture he suffered against PSV Eindhoven in 2015. "It's on the other leg and it's my groin. I've been training really hard and it's been nice to be able rest my groin," the United star explained. "I hate missing matches but this is what happens sometimes. I'm back now and ready to fight for my place."