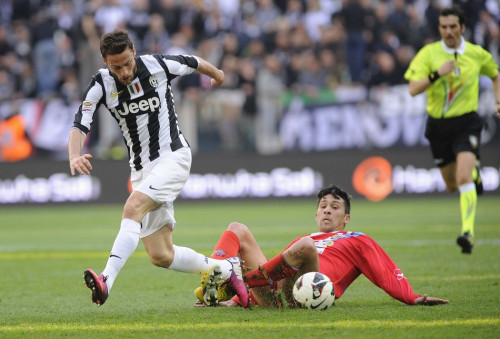 Manchester United have been left frustrated in their efforts to make additions in January after Juventus Director General Giuseppe Marotta ruled out the sale of midfield duo Claudio Marchisio and Paul Pogba in the ongoing transfer window.
The Italian international has been a transfer target for the Premier League champions as David Moyes looks to strengthen his side's midfield. And the former United midfielder has been on the Red Devils' radar as the Old Trafford outfit were keen on re-signing Pogba.
The former Everton manager was in attendance during Juventus's 4-1 win over Cagliari. Moyes said he was on a holiday in Italy and was not in the Turin club for scouting players to sound out possible January transfers.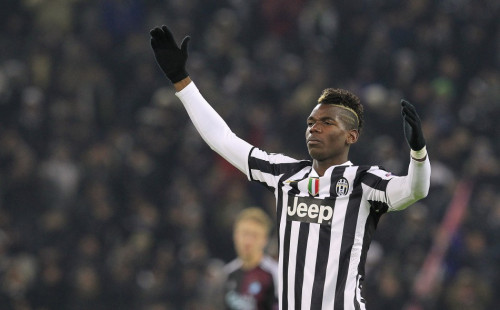 Marchisio has started in 10 league games this season and Marotta claims his lack of involvement is normal. The Italian champions' director general also ruled out the sale of Pogba, who has been a transfer target for United's league rivals Manchester City and Ligue 1 winner Paris Saint-Germain.
"There are no problems with Marchisio. He came from the Juventus academy, he loves this shirt, it's normal he can play few games in some moments of the season,"Goal.com quoted Marotta as saying.
"Juventus in its history has always bought many and sold few, when talking about champions. From our point of view, we do not want to sell Pogba and so far we have closed the door to any possible buyer."
"Our aim is to consolidate the group. We do not want to sell him, but certain assessments must be made later," he said.
Meanwhile, Marotta has backed Juventus boss Antonio Conte to emulate Sir Alex Ferguson and Arsene Wenger's success at United and Arsenal respectively. The former Italian international joined the Turin club as their manager in 2011 and has won the Serie A titles in the last two seasons, while winning Supercoppa Italiana in 212 and 2013.
"Conte built a great team, we want to succeed also on international stage. I hope Conte will become for Juventus what Ferguson was for United or Wenger is for Arsenal," Juventus director general concluded.