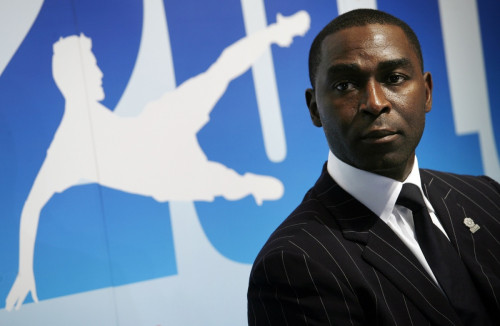 Former Manchester United striker Andrew Cole was subjected to racist verbal abuse on a plane from Ireland, a court has heard.
The 42-year-old Champions League winner was on an Aer Lingus flight from Dublin to Manchester last weekend when the alleged incident took place.
Cole has battled racism in football for years as part of the Kick It Out campaign.
Two men appeared in court over the allegations. Lee Patrick Byrne, 28, of Dublin, was charged with a racially aggravated public order offence. Gregory Horan, 26, of no fixed abode, was charged with being drunk on a plane.
Both were remanded in custody following a hearing at Trafford Magistrates Court.