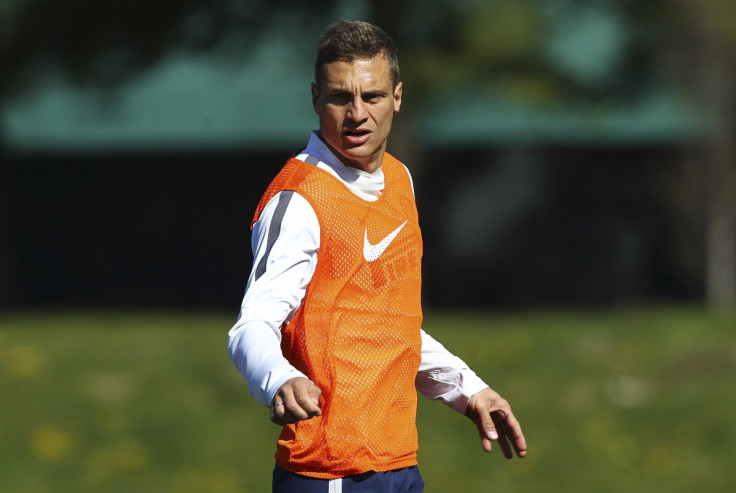 Former Manchester United defender Nemanja Vidic has revealed he wants to manager the Old Trafford club in future. The Serbian announced his retirement from the game earlier this year and is now working towards getting his coaching badges.
The 34-year-old spent the best years of his career with United and still takes a keen interest in their fortunes. Vidic has already completed his A and B Licences and is currently looking at beginning a Pro-Licence course in 2017.
"I started doing my badges four years ago," the former United hero said, according to the BBC. "At the time I was playing for Manchester United and working with probably the best manager ever in Sir Alex Ferguson.
"He asked a lot from his players, but he believed in them. If he said something, I could see it in his eyes that he believed it. Even when I might not believe, he did. It was his greatest strength."
Vidic believes his temperament makes him well-suited to management and said leading United is a very obvious ambition of his, having enjoyed a trophy-laden spell at the club from 2006 until 2014. "I would like to try to be a manager in English football," Vidic shared.
"It is a dream. If you ask any United player if they want to be manager one day, they will say 'yes', but I am a long way from that."