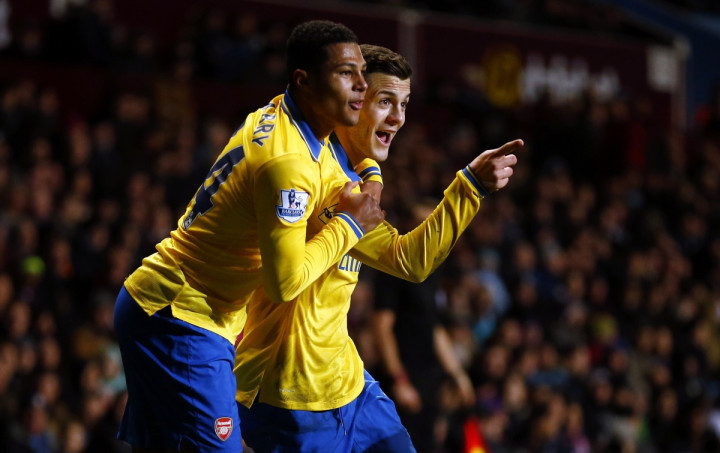 Former Manchester United midfielder Paul Scholes has performed a dramatic U-turn following Arsenal star Jack Wilshere's stand-out performances for England in the Euro 2016 qualifying games against San Marino and Estonia.
The Red Devils legend had criticised the Gunners midfielder earlier in the year regarding his lack of progress from the time he entered the football scene as a prodigal talent and one to watch for the future.
Wilshere did suffer from a lack of form owing to his poor injury record but this season he has stepped up his performances and been ever-present for both club and country.
This led Scholes to sing the praises of the Arsenal midfielder following man of the match performances against San Marino and Estonia.
"I thought Jack Wilshere had two very good games for England during the last week. I would go one step further than that and say that, at the moment, Wilshere is England's best player," Scholes wrote in the Independent.
The former England international feels Wilshere has added another dimension to his game and believes he is maturing into the top-quality midfielder everyone expects him to be.
"The penny has dropped and he has added another dimension to his game. He has always been capable of that intricate passing game. Now he can play the ball long, too. The quality of some of those passes into Wayne Rooney in Estonia was very high," the ex-Manchester United midfielder said.
Scholes also lauded the understanding between Three Lions captain Wayne Rooney and Wilshere during the Estonia game and believes they have the understanding needed between every midfielder and striker when it comes to positioning and making the required runs behind the defenders.
"You cannot underestimate the importance of eye-contact between a midfielder and a striker in those situations. Wilshere mentioned it in one of the interviews that he gave and I would agree that it is critical," Scholes said.
"With the great forwards I played with, it was often the case that you did not need a call or a signal. Often, it was just a look and it was enough to know where they were going. Wilshere and Rooney seemed to have that."