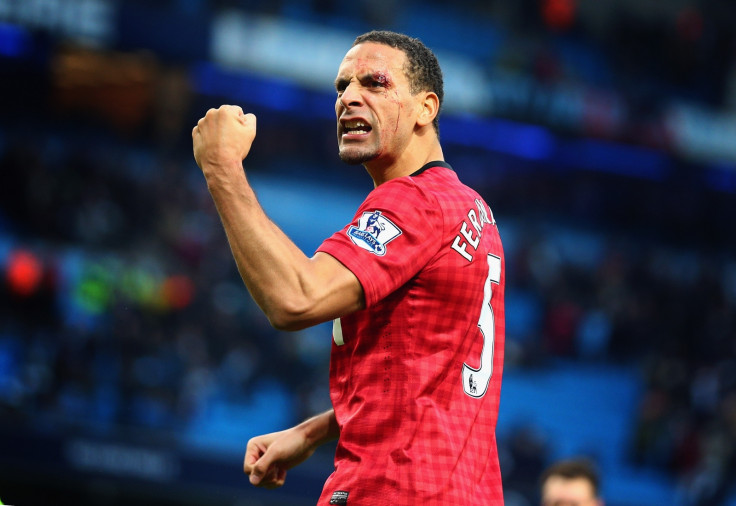 Rio Ferdinand has slammed today's young footballers for their poor work ethic. The former Manchester United defender has revealed the frustrations he feels when he sees up-and-coming players failing to fulfil their obvious talent.
Ferdinand – who watched his former club field a youthful starting eleven in the first leg of their Europa League tie against Liverpool at Anfield last night (10 March) – said aspiring stars must work hard to establish themselves in the first team.
"Something that winds me up is seeing young players leave the training ground before senior players," the ex-United defender explained to TalkSport.
"They should be working harder than anyone; outworking all the old pros. They should be honing their craft. Too often, I see young kids too eager to get out of the training ground. Where they're going – aside from Nando's – I don't know."
Ferdinand, 37, is among a raft of former United players who have been openly critical of manager Louis van Gaal this season. The demeanour of the current side is a huge contrast to those led by former boss Sir Alex Ferguson, and Ferdinand revealed his one-time manager encouraged his players to express themselves on the field.
"One of the biggest things that Alex Ferguson would say to us is: go out there and enjoy it. He allowed us a lot of responsibility on the pitch; didn't give us too many rules, which allowed us to express ourselves," the United legend explained.
"His desire and will to win rubbed off on us. You didn't want to disappoint him. He could be an intimidating person in terms of his aura and what he'd achieved, but he was really good with people too. He put you at ease. I loved playing for him."