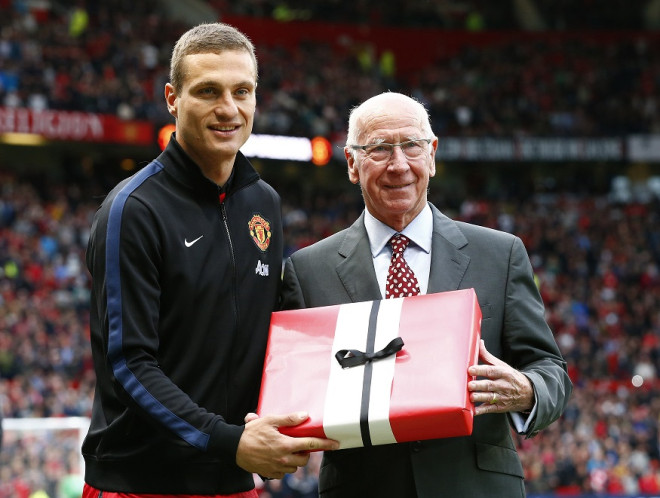 Manchester United will finish ahead of rivals Manchester City next season, according to Sir Bobby Charlton.
Speaking at United's end of season awards ceremony, the 1966 World Cup winner predicted the disposed champions will rise above their neighbours to reclaim bragging rights in Manchester.
"Next year I guarantee that we will be number one in Manchester. We like to be first and we will be first," he said.
Charlton, who with 249 goals is the club's highest scorer of all time and has been an Old Trafford ambassador since 1984, also confirmed David Moyes' replacement will have a significant war chest to add players during the summer transfer window.
The new United manager, which is thought to be Dutch national coach Louis Van Gaal, will reportedly have up to £200 million to bolster a squad that has underperformed this season.
And Charlton said United must dip into the transfer market to help eclipse City, saying: "We will have to buy a couple of players, which will happen," he added. "I am looking forward a lot to next year because Manchester United is not renowned for being second."
Meanwhile, the BBC reports that Rio Ferdinand wants to play under any new United regime.
The 35-year-old, who has been lined up by the BBC as a World Cup pundit, said: ""I am fit, I am healthy and I want to continue."