Paul Scholes has offered a rather damning assessment of Manchester United's progress over the past two seasons, suggesting the team have actually got worse despite significant investment in the transfer market.
Marouane Fellaini, Juan Mata, Luke Shaw, Ander Herrera and Angel Di Maria are just some of the players who have arrived at Old Trafford for considerable sums during the respective reigns of David Moyes and Louis van Gaal, yet there has been little discernible improvement in the club's style of play as a result of such expenditure.
The slender 1-0 victory over Newcastle United on 4 March, secured courtesy of an 89<sup>th minute strike from Ashley Young, who was gifted the opportunity to score following an inexplicable error from goalkeeper Tim Krul, was arguably one of Manchester United's better away performances of the season and the result ensured they retained their grip on fourth place ahead of fierce rivals Liverpool.
While qualification for the Champions League following a costly one-year absence is the key achievable goal for many supporters this term, Scholes believes Manchester United and Van Gaal should be aiming far higher given the sheer amount of money that has been spent on new arrivals since the retirement of Sir Alex Ferguson.
Scholes unhappy with 'just fourth place'
"He looks really happy to be fourth but this is a club that needs to be challenging to win the league. He's spent £150m," Scholes was quoted as saying by the Daily Mail in his new role as a television pundit.
"They spent £70m last year under David Moyes as well; that's £220m in 18 months and they look worse. He's not obsessed with possession but it is a very possession based game and what we've been used to over the years is not what are getting - and we probably won't get that. It's not great to watch but you have to say they are winning games.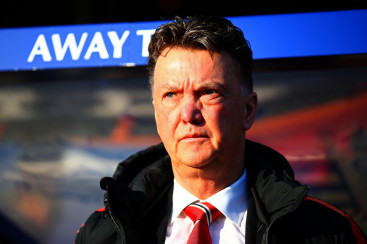 "Not finishing fourth is not good, but to me not challenging for the league is not good enough. But we have to give him time. They can't keep on sacking managers."
To accuse Van Gaal of an obvious lack of ambition is perhaps a little harsh in light of his high-profile summer recruitment drive, although it is probably accurate to suggest that the current Manchester United squad is very unbalanced and the Dutchman's methods thus far have largely struggled to coax the best form out of his array of attacking talent.
Di Maria in particular has struggled to maintain any real consistency during his first season in English football since a British record £59.7m (£91m) switch from Real Madrid, while Colombian striker Radamel Falcao has also failed to live up to expectations since joining on loan from AS Monaco in September 2014.
Manchester United's next fixture is an eagerly anticipated FA Cup quarter-final tie against Arsenal, which takes place on 9 March.