Of all the questions being asked after Manchester United's limp 0-0 draw with Newcastle United on Saturday, one in particular appeared to be ringing louder across social media than any other: where is Ander Herrera?
Louis van Gaal's side listlessly struggled to break down their stubborn opponents despite their bright start. Their best opportunities during the period in which they were really chasing a winner late in the second half fell to Chris Smalling via a corner and Javier Hernandez following a fortunate deflection inside the box. Offensively, United looked ponderous again and the space between midfield and attack was devoid of spark.
We are only three weeks into the new season but already much has been made of United's limitations in attack. They were placed further under the microscope last week following the club's embarrassing failure to sign Pedro from Barcelona. With so much focus on who could be brought in to address their shortcomings it seems odd the man who has proven to be their creative catalyst in the past remains on the bench.
It is not as if this is something we have never seen before. Too often last season United laboured, looking devoid of invention with superior possession stats unable to hide the fact that they were going nowhere fast. After a three-month exile from the first team, Herrera reclaimed a starting role in February for an FA Cup clash with Preston North End and his dynamism and ability to raise the tempo in the middle of the park quickly justified his return. Herrera was the most high-profile victim of Van Gaal's wrath after the 5-3 defeat to Leicester City in September 2014, and that trip to Deepdale was just his second start since that humbling loss at the King Power Stadium.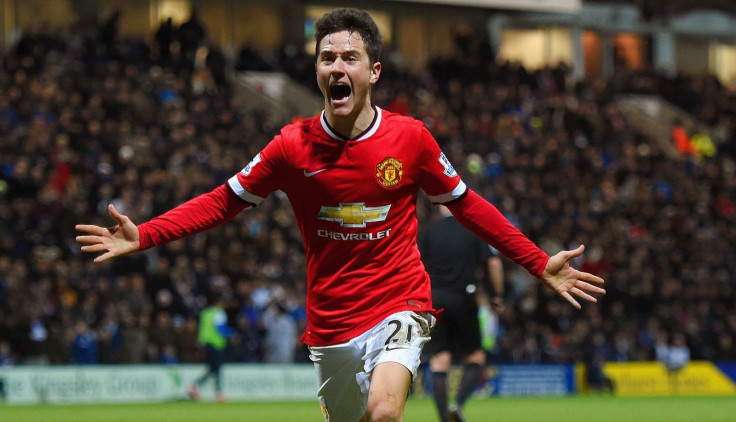 Following a blip in a defeat to Swansea City, United would then embark on a seven-game winning streak in the league, marked by their finest performances of the season against Tottenham Hotspur, Liverpool and Manchester City. It was the the run that effectively clinched their fourth-place finish. While Ashley Young and Marouane Fellaini deservedly won plaudits for completing their own personal redemptions in that period, Herrera was integral to a United side that was once again operating with a fluidity and attacking verve that had preciously seemed extinct.
It now seems inexplicable that the former Athletic Bilbao midfielder cannot find a space in the first team. New signings Morgan Schneiderlin and Bastian Schweinsteiger are being given opportunities to find their fitness and adjust to Van Gaal's rigours, but Herrera's continued omission still confuses. On Saturday (22 August), the decision that saw Van Gaal replace Matteo Darmian with Antonio Valencia – right back for right back – as United chased the game against Newcastle rankled for many, with United's need for invention so apparent on a day where Adnan Januzaj and Memphis Depay also struggled.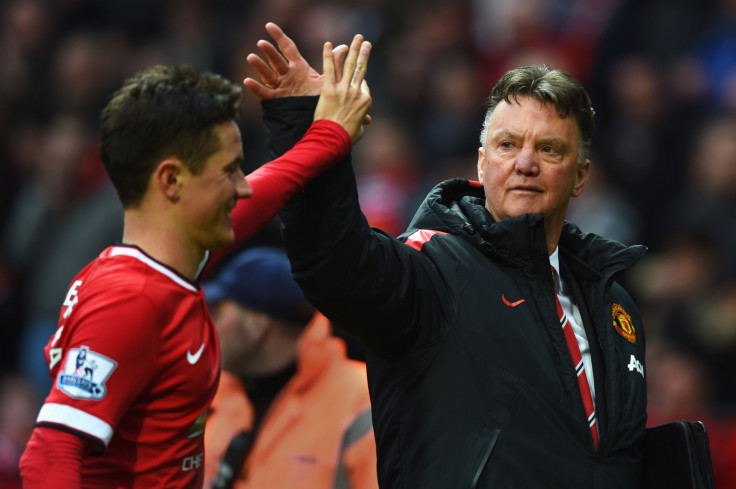 Going from being one of the first names on the team sheet last season to a benchwarmer again this year suggests Herrera has done something wrong. Herrera's natural game, as compelling as it may be, can be at odds with Van Gaal's methodological possession-based formula , but his return to the first team in February last year suggested the manager was sufficiently satisfied with the Spaniard adapting to his system. While his form did dip towards the end of the campaign, so did everyone else's as the club ended the year with a run of three defeats and three draws. There seems little reason for Herrera to have fallen so far down in the manager's reckoning. In a period where questions are being asked of Wayne Rooney's value to the first team during in his current slump, Herrera's continued omission can be taken as a worrying lack of meritocracy from the Dutchman.
Van Gaal offered an explanation for the midfielder's absence after the 1-0 win over Aston Villa last week: "I like a second striker in that position behind Rooney more than a third midfielder. That is why, for example, Herrera is not playing but is always coming on as a substitute, because he is more of a controlling midfielder there."
In Schneiderlin, Schweinsteiger and later Michael Carrick, United had little trouble controlling the game against a defensive Newcastle. What was needed was someone capable of unlocking a defence with a maverick pass or a surging run into the box, something Herrera offers more than anyone else in the squad.
26 August's trip to Club Brugge for the second leg of United's Champions League play-off could see the Spaniard handed his first start of the season. Anything less is likely to see exasperated cries for his inclusion grow louder.