Louis van Gaal has admitted that he will not resign from his post at Manchester United after his side went without a win in the last eight fixtures following a goalless draw to Chelsea at Old Trafford. The Dutchman is under pressure after a string of poor performances and a few former players have urged the club to relieve him of his duties.
After a defeat to Norwich City, the former Barcelona and Bayern Munich manager admitted that he was "worried" about his job. Van Gaal also went on to suggest that he could quit after Stoke City sealed a 2-0 win over the Red Devils on Boxing Day. However, the United boss now claims he has no intention of leaving his current employers after his side's 0-0 draw against the Blues.
"When the players can give such a performance with this lot of pressure then it is not any reason to resign for me," Van Gaal said, as reported by Sky Sports. "I am under contract so it's not a question of staying, it is a question of fulfilling my contract."
Jose Mourinho was shown the exit door after Chelsea lost nine out of their 16 league matches under his guidance. The former Real Madrid manager is a reported target for United and red scarves with the Portuguese tactician's face were being sold outside Old Trafford before the clash against his former club on 28 December.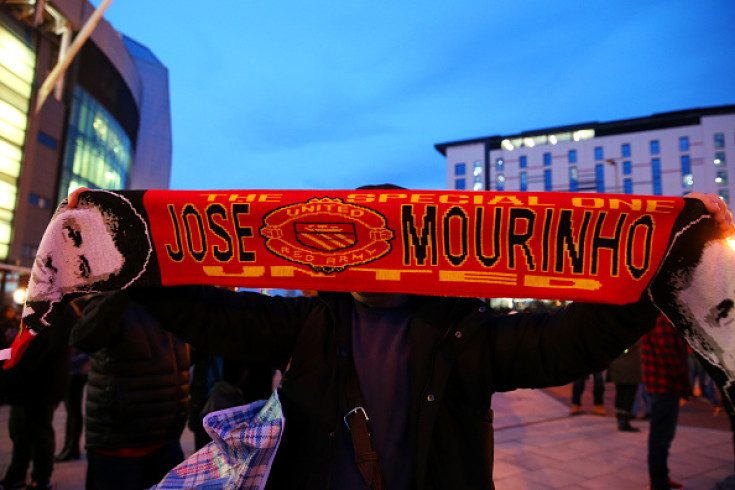 A few Old Trafford supporters made it clear that they wanted Mourinho to replace Van Gaal. The United manager admitted that he has no control over such incidents and went on to add that he has got the backing of his players and staff at the club.
"I cannot have any influence on that," the United manager said. "I can only work with my players and you have seen that the players are fighting for me; they have given a good performance."
"After this result the fans were applauding. I cannot say that I am very much concerned, but in this football world you never know.
"Inside of the club the players are willing to fight for every metre, the manager is willing to fight, the members of staff are willing to fight and the board is very confident in the staff and the manager so it (the negativity) is not inside Manchester United," he added.