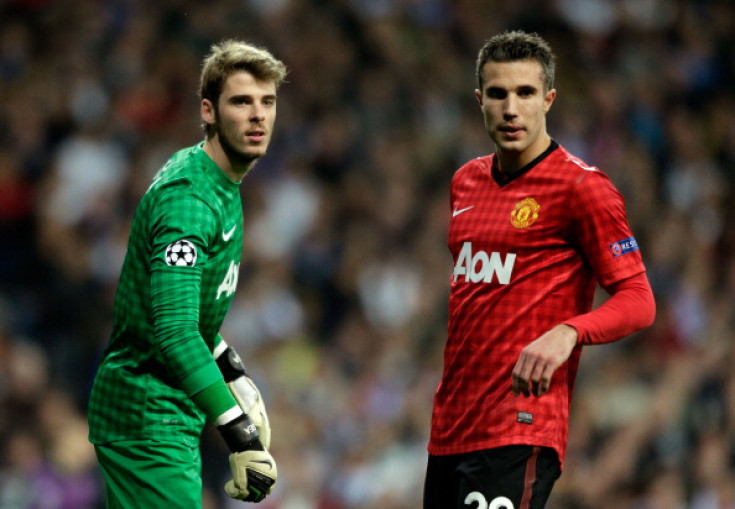 Louis van Gaal has refused to disclose details about the future of David de Gea and Angel di Maria as both players continue to be linked with a move in the summer.
De Gea travelled with the United team to their pre-season tour in America while Di Maria told the manager he will be back on 25 July, after a brief rest following the 2015 Copa America in which Argentina lost to Chile on penalties in the final.
The Argentine has been linked with a move to Paris Saint-Germain. PSG manager Laurent Blanc has said he is keen to bring the player to Ligue 1, but admitted that it is up to United to ratify the transfer.
The Guardian reports that the Ligue 1 champions are preparing a £47m ($73m) bid for the Argentine, who has had a subdued start to his career at Old Trafford. The player made 10 assists last season, second only to Cesc Fabregas in the league, but has been criticised for his failure to influence games.
"We shall see. In football it's a process. It's a process for Di Maria, it's a process for Manchester United. We shall see. I count on him," Van Gaal said on Di Maria's future, as quoted by Goal.
"For now he's a member of Manchester United. He's said to me he shall come here July 25."
Meanwhile, De Gea is yet to sign an extension of his current contract, which expires next season. He is apparently holding out for United to accept a bid from Real Madrid.
Van Gaal revealed that he is still in the dark over De Gea's intentions and urged the media to stop asking the same question.
"When you ask me about the attitude of De Gea I think it's stupid [the question]," he continued.
"Shall he stay? I don't know! Maybe you? Maybe you have spoken with David? He's training here and doing his utmost best."